Lakewood Church to Launch New Special Needs Club During Autism Awareness Month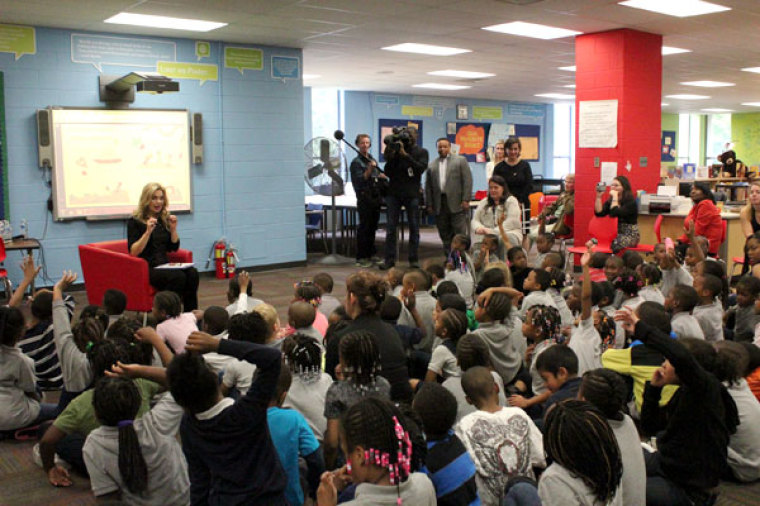 Correction appended
"National Autism Awareness Month" is in April and Lakewood Church, led by Pastor Joel Osteen, plans to cut the ribbon for its newest special needs facility next month in Miami, Fla., one of several U.S. and global locations that will see the expansion of the ministry's Champions Clubs, a special needs program for children and teens.
The megachurch, which draws 40,000 weekly worshippers to its Houston, Texas arena, developed a ministry in 2008 for families with special needs children who find it challenging to attend church on a regular basis. The Houston location, which consists of an educational room, a physical therapy room and a sensory room, serves more than 300 special needs families every week.
The program also provides spiritual therapy and a full Christian curriculum. The Champions Club was inspired and launched by Pastor Craig Johnson, the Senior Director of Family Ministry at Lakewood Church, who has an autistic son.
 "As a parent of a child with autism, I know there are many parents who cannot go to church because it's too difficult for them. I want parents and children to know they are not forgotten. We strive to meet the needs of all children, especially our wonderful kids who have special needs," said Pastor Johnson. "This is a place where parents can feel comfortable knowing their kids are safe while they attend services."
There are more than 30,000 children in the U.S. diagnosed with autism every year, and the development disorder is present in 1 of every 88 births. According to a statement from Lakewood Church, less than 1 percent of churches in the U.S. have programs specifically for special needs children, but the church plans to do its part in impacting what it views as a "major crisis."
3 photos
(Photo: The Christian Post)
The megachurch has expanded its Champions Clubs to California, Illinois, Texas, Washington D.C., and New York, and, in addition to Miami, will launch new Champions Clubs in Memphis, Bakersfield, Calif., Baltimore and Tampa. There are also plans to take the program global. An Adult Champions Club is expected to open at the Lakewood campus this year as well.
The Washington, D.C., Champions Club was opened in June 2012 at the "New Day" Women's Transitional Center, which Pastor Osteen and his wife, Victoria, visited during their A Night of Hope visit to the capital. The Osteens visited while more than 400 youths affiliated with Lakewood Church's Generation Hope Project who assisted with upkeep of sensory room at the facility catering to homeless women with disabled children.
During National Autism Awareness month, Lakewood Church and Joel Osteen Ministries will open its first ever Spanish Champions Club in Miami, where the megachurch pastor will host on April 20 A Night of Hope event at Marlins Park.
Lakewood Church is a nondenominational evangelical Christian church founded in 1959 by John Osteen and Dolores Osteen. Joel Osteen has stepped into the pulpit as senior pastor in 1999, and Lakewood has since become America's largest church.
Correction: Saturday, March 16, 2013:
A previous version of this article incorrectly reported that more than 30,000 children are living with autism in the U.S. This has been corrected to say that more than 30,000 children in the U.S. are diagnosed with autism every year.