Las Vegas Mass Shooter Identified as 64-Y-O Stephen Paddock; Brother 'Completely Dumbfounded'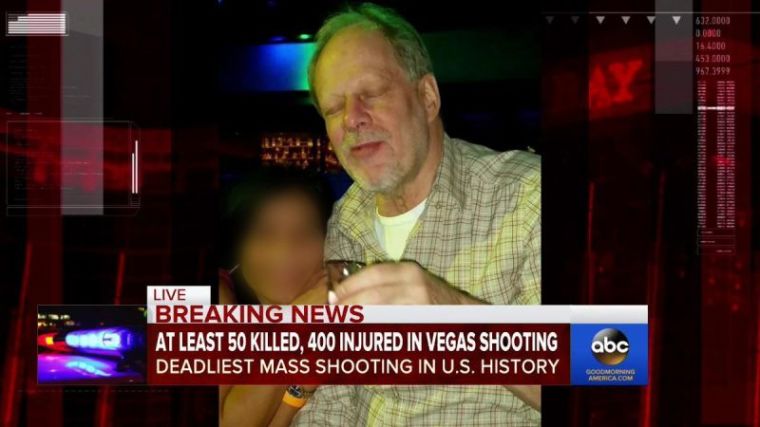 Las Vegas police identified 64-year-old Stephen Paddock of Mesquite, Nevada, a white male, as the lone suspect in the mass shooting Sunday night on the Las Vegas Strip that led to the deaths of at least 50 people.
Paddock's brother expressed shock at the massacre and said he has no idea what sparked such a rampage.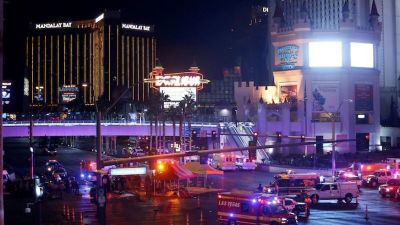 The Clark County Fire Department said in a press release that another 406 injured people have been transported to area hospitals following the mass shooting, which is the deadliest in U.S. history.
The suspect apparently opened fire from the 32nd floor of a hotel overlooking a country music festival, spraying bullets for several minutes before he was killed.
Eric Paddock, the brother of the suspect, said in a brief interview that his family is "completely dumbfounded" by the tragedy.
"We can't understand what happened," Eric Paddock said, according to the Orlando Sentinel.
The brother repeated in further comments to Reuters that the family has "no idea" about what could have prompted the massacre.
"We're horrified. We're bewildered and our condolences go out to the victims," he said.
Las Vegas Metropolitan Police Sheriff Joseph Lombardo said no motive is yet known for the shooting.
"Right now, we believe it's a sole actor, a lone-wolf-type actor," the sheriff stated, clarifying that police do not believe there are any other shooters involved.
Police reports initially also identified an Asian woman by the name of Marilou Danley, who traveled with Paddock. After locating her, however, officials said they no longer believe she is a person of interest.
"LVMPD detectives have made contact with her and do not believe she is involved with the shooting on the strip," the police said.
Authorities have said that at least eight guns were discovered in the hotel room in which Paddock was staying, with recordings suggesting he used an automatic weapon during the attack.
A concertgoer described part of the chaotic scenes to CNN affiliate KLAS, stating that people were lying on top of each other, trying to get out of the way of the shooting.
"Everybody's hiding everywhere, they're hiding under the bleachers and the stanchions, anywhere they could and everyone is telling us to 'run, run as fast as you can,'" the woman said.
"And my husband and I ran out toward our car, and there were people hiding underneath my car for cover and there was a gentleman who was shot and he said, 'Can you help me?' And so I put him in my car and I had like six people in my car, people without shoes, running, just to get away."
President Donald Trump responded to news of the shooting by tweeting on Monday morning: "My warmest condolences and sympathies to the victims and families of the terrible Las Vegas shooting. God bless you!"
Ronnie Floyd, president of the National Day of Prayer, meanwhile, issued a call to prayer, stating, "The unthinkable and horrific acts of violence against innocent people in Las Vegas moves us to prayer immediately. May the peace of Jesus Christ be with those who have lost loved ones. We pray for those being cared for, as well as for all the first responders."