Lauren Daigle continues mainstream success as Christian song 'You Say' breaks into Billboard Top 40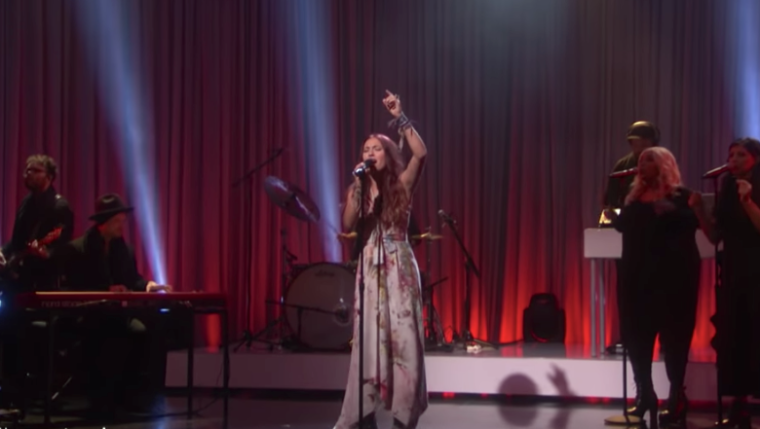 Grammy-nominated Christian singer Lauren Daigle continues her mainstream success and recently landed her first top 40 hit on the Billboard Hot 100 chart with her single "You Say."
Daigle's single ranked No. 34 on the Billboard Hot 100 dated Jan. 14. Last week, the songstress also became the first female to have a song both on the Christian Airplay and Adult Pop Songs. Daigle is holding the duel chart title along with The Fray's "How to Save a Life," which was released in 2006-07.
"You Say" now entered its 18th week at No. 1 on the Christian charts, making it the longest reign for a female artist.
Mainstream radio programmers around the country told Billboard why they are embracing a song originally from Christain radio.
"From time to time, Christian songs hit consumption levels that force us to take notice," KHMX Houston PD Chase Murphy revealed to Billboard. "We put 'You Say' into research to see if our audience was aware of it, since only the Christian station in town was playing it and we share very little audience. Research confirmed that this was a song we needed to embrace sooner rather than later."
At the end of 2018, Daigle was the featured artist on "Good Morning America" where she revealed that the popular single helped a rape victim overcome suicidal thoughts.
"There was a girl the other day that said she was raped for 12 years or something and went to commit suicide like seven times, she just tried it," Daigle told GMA host Ginger Zee before her performance on the show.
"The record ('You Say') pulled her out of that space she was in," Daigle said, crediting the "power of music."
She then took the GMA stage and passionately performed the song which she says is about owning one's "identity."
Her latest album, Look Up Child, debuted at No. 3 on the Billboard 200 chart following its release in September, beating out popular secular musicians such as Drake, Ariana Grande, Nicki Minaj and Cardi B that week.
She told The Christian Post in an interview in October that her goal with the new album was not to make it "mainstream versus Christian."
Rather, she was looking to offer the "purest version of me."
"What is the purest thing that God has written into my spirit and how do I express that? How do I communicate that?" she explained.
"[My music] is having crossover appeal, but it doesn't mean that I'm leaving one for the other or that I'm going to be swept up by one thing or the other. For me, it's like, 'Oh, everything just got even more clear.' Everything just got clearer as to why it is that we go and love people who are outside of the walls of our church, outside of the walls that we're comfortable with," Daigle stated.