Lauren Scruggs' Fast Recovery is 'The Best Christmas Present' (VIDEO)
Lauren Scruggs' Fast Recovery is 'The Best Christmas Present' (VIDEO)
Lauren Scruggs, who suffered horrific damage to the left side of her body when she walked into a plane propeller on Dec. 3, is recovering quickly thanks to "miracle after miracle."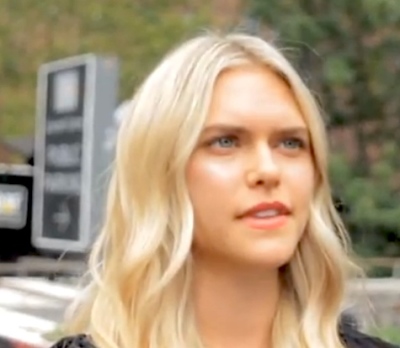 According to her blog CaringBridge, which her parents update almost daily, Scruggs is surpassing the goals of her therapists by walking, opening supportive mail, and watching TV with her twin sister and parents.
Scruggs had just de-boarded a small propeller plane on Dec. 3 when she accidentally walked into the propeller. Her parents suspect that she turned to thank the pilot one last time and did not notice she was walking toward the propeller.
The Federal Aviation Association is investigating the incident, questioning why the pilot allowed passengers to de-board the plane while the propellers remained spinning.
The left side of Lauren's body was severely damaged; she suffered wounds to her left shoulder, face, and arm.
Scruggs's left hand was severed after the incident. Although her family hoped to save her left eye, they confirmed in mid-December that Lauren's eye would in fact be removed, and the ex-model would wear a prosthetic.
Throughout the tragic ordeal, the deeply religious Scruggs family has repeatedly relied on their faith in Jesus Christ to aide in their daughter's fast recovery.
"Those of you praying, God is hearing you, loudly and clearly," her parents wrote on her blog.
"We have been blessed by so many servants, and we will NEVER forget it. Thank you for thinking of us in countless ways," they added.
The parents have testified that Scruggs is pushing herself to recover, going above and beyond the physical therapist's requests to exercise her arms and legs.
"The best present we have received this Christmas is her life," the parents wrote.
Scruggs was an aspiring model and fashion blog enthusiast. She maintained her own fashion blog, titled LoLo, and worked in the wardrobe department on the set of the hit CW show "Gossip Girl."
The Christian Post Daily Report 12.23.11