Leah Remini's Scientology Docuseries Tells Harrowing Stories of Child Labor, Sexual Abuse Cover Up
Leah Remini's Scientology Docuseries Tells Harrowing Stories of Child Labor, Sexual Abuse Cover Up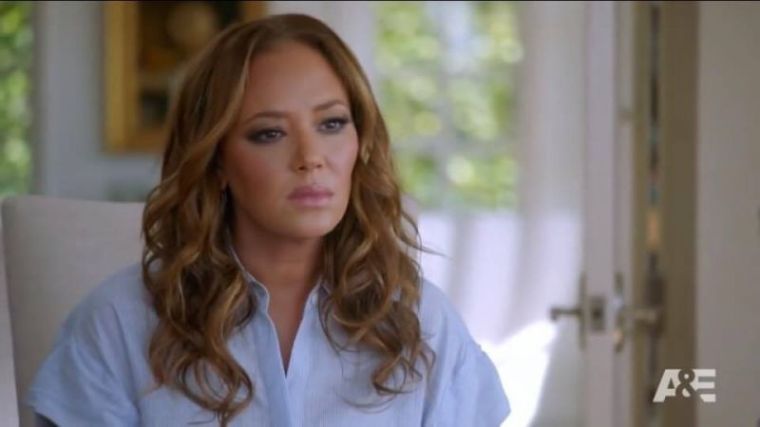 The Church of Scientology has enabled the pedophilic grooming and sexual abuse of children, according to actress Leah Remini's A&E docuseries "Scientology and the Aftermath," the second season of which began Tuesday. 
The organization whose beliefs and practices were conceived by L. Ron Hubbard in 1954, views children as no different than adults and frequently employs them to do hard, manual labor for very little pay, the first episode explained.
Remini, who's most famous for starring in the CBS sitcom "The King of Queens," was a Scientologist for over 30 years before leaving in 2013. In the series, she and former Church of Scientology executive Mike Rinder interview Miriam Francis and Saina Kamula who were both brought up in the organization's elite Sea Org training program for children.
Francis is Australian and Kamula is a Swede who was raised in Finland.
"Scientologists believe that children are 'old spirits' in little bodies, that they have lived before and will live again," Remini said at the opening of the first episode of season 2, calling this a "dangerous concept" because it essentially erases the parent-child relationship.
The Church of Scientology is notoriously known for its "disconnection" policy which separates family members if they leave the organization by declaring them "suppressive" people and "enemies."
In the worldview of a Scientologist your son or daughter could have been your father or mother, or even husband or wife, in a previous lifetime, she went on to explain. Parents are basically expected to hand their children over to Scientology and it functions as the parent with near-total authority.
"The hypocrisy of the church is just horrendous," Rinder said, given how the Church of Scientology proclaims itself to be the moral standard for the world.
Francis and Kamula, who are best friends and were both born into and raised in Scientology but left in 2010 and 2013, respectively, gave harrowing accounts of the abuse and trauma they endured when they were children.
Francis' mother was relocated from Australia to Los Angeles for two years to work for the organization as an oil painter to do portraits of L. Ron Hubbard when Francis was 3 years old.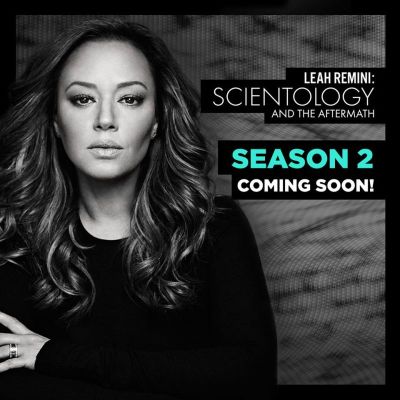 It was at this time that Francis said her father began sexually abusing her. She said she would wake up to him doing despicable things to her and she started to internalize it, not wanting to exist in that moment.
"I would say to myself, I would repeat this line: 'I want to die, I want to die, I want to die,'" Francis said.
The alleged abuse would continue throughout her childhood and little did she know then how it would later be covered up.
Kamula met Francis when she and her mother moved from Finland to California so she could attend the Apollo Training Academy, a Sea Org school for children.
Bullied and often marginalized because of her struggle to learn English, Kamula said she had a teacher who was extremely nice to her and made her feel safe. She would soon find out that this teacher, however, had dark, ulterior motives.
"It started slow, sometimes he just would give me hugs ... tickle me, and it just kind of like slowly, gradually evolved into him having me sit on his lap," Kamula said, noting that it all seemed "innocuous enough" at the time.
But it turned into "grinding" and "rubbing" and inappropriate "tight hugs" and "kisses on the neck." Kamula recounted his "fingers under my shirt" on one scary occasion where he got up and locked the doors.
"I was terrified," she said, describing how she "froze" in that moment. While she was never penetrated she remembered his "red, panting face making god-awful sounds."
But when Kamula told her mom that she did not want to be at the Sea Org school — she did not disclose the molestation — her mother replied: "You're just being counter-intention to my dreams, to my purpose."
Remini explained in the episode that absolutely anything, even the most intimate family relationships, that does not coincide with the intention of Scientology as an organization, anything that will not help them further "clear[ing] the planet" is considered "counter-intention."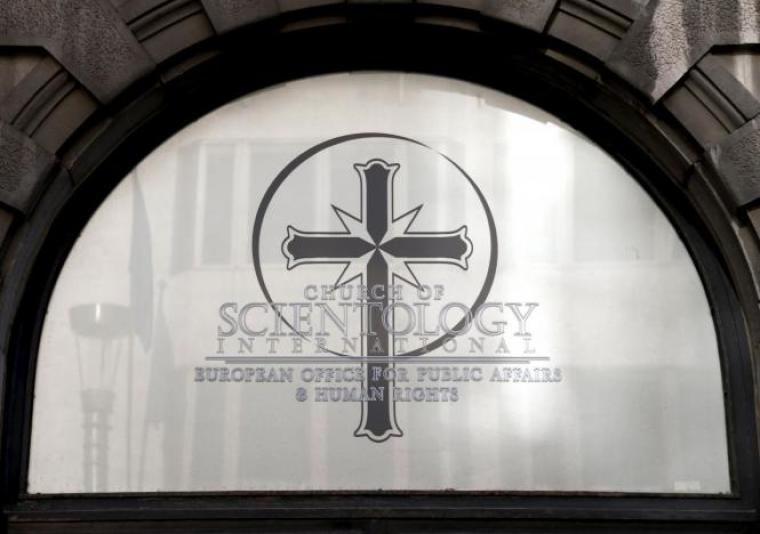 Kamula was accused by another teacher of "nattering," a Scientology term for finding fault with or criticizing someone in a higher position in the organization. She was forced to "make amends" with her abuser and was never free to talk about her experience, and was made to think that it was actually her fault that it happened.
The Church of Scientology also exploited the young children to do hard, manual labor, Francis and Kamula explained. Their Sea Org school would have them work at ranches, construction sites and work "missions" to build roads, tear down walls — which might've have had asbestos in them — and anything else that need to be done. If they were lucky they would sometimes be paid $50 a week, and a typical work week was 60 hours.
Kamula described one such ranch as "a lot like Lord of the Flies," recounting how on occasion their school principal entered the cafeteria area and was displeased with how messy the place was and told the students "If you're going to act like pigs, you're going to eat like pigs."
He forced them to eat their lunch in a maggot-infested dumpster that day as punishment.
All of this was part of the grooming process so the children, the "cadets," could be come full-fledged Sea Org members, Rinder interjected.
The Church of Scientology has said that it has since closed the particular camp where Kamula and Francis spent those years of their lives.
Adult Sea Org members were revered as "almost god-like," Francis recalled. Those adult leaders would routinely pass around contracts among the students and the students all signed them and, unbeknownst to them, were signing their lives over to the Church of Scientology for one billion years."
The Church of Scientology also allegedly conspired with Francis' father, whom she said sexually abused her, by concocting an elaborate scheme in order to elevate him into the upper level within the Sea Org. Together with her father they revised the story of how the abuse occurred, and the organization ultimately coerced her into signing an affidavit that stated she had forgiven him and she would never sue the organization for damages.
After she left the organization in 2010, Francis recalled that she "never even considered" that she could file a police report, but did so in 2012 at the behest of a counselor.
She contacted her mother to see if she would be willing to provide a statement to assist in the case but her mother refused.
"Scientology has controlled me my entire life and I'm just not willing to give that control anymore," Francis said of her ordeal.
Kamula added: "Our childhood was really messed up, and there were things that were not OK. And we're not crazy."
Being interviewed for the docuseries "is something I have to do for my inner child. It's my big hug for her," she said, choking back sobs.
"And I'm doing this for my friends who are now excommunicated from their own parents and siblings. This isn't just about me. This is for them."
Leah Remini noted at the end of the episode that she was not going to give up, and would continue to make a career out of exposing Scientology, predicting that they would one day cease to exist.
"It might not be this year, it might not be next year, but eventually it's going to happen," Remini said.