Pastor Le'Andria Johnson Fires Back at Her Critics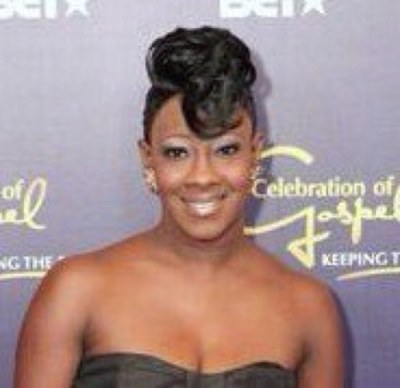 Pastor Le'Andria Johnson is firing back at critics who don't approve of her giving out cigarettes and condoms on the streets of Atlanta, Georgia, in the name of Jesus.
On the Oxygen show "Preachers of Atlanta," viewers witness Johnson dressing to blend in with prostitutes while going on the streets to minister to them. After the show premiered and she received criticism, the 33-year-old pastor and founder of Imperfect People Changing Ministries in Atlanta, says her unique form of street ministry reaches people that churches don't.
"Not one word about getting tested and six people in your church is HIV positive or has AIDS. I have seen people affected by HIV, in the holiness, COGIC, apostolic, AME, Baptist, and CME churches alike," Johnson wrote. "You might not agree, with all [I do], but I know in Atlanta there is a need. Not one word from 'the church' encouraging people to take their medication or even take a 3 min test."
The season 3 winner of the BET gospel music competition "Sunday Best" went on to challenge churches who do not do enough community outreach in her city.
"FYI, 30312 has the highest infection rate in the city, Including herpes and syphilis. Most of these churches has NO community outreach, ( y'all just shout and record it )," she said. "The people in the community don't even know you. You even walk by and refuse to speak, on your way in to shout."
While Johnson feels she is being singled out for her actions, she made sure to mention that people who seem to have it all together in church are struggling with their own sins.
"I have also experienced the saints, with sex and drug addictions, sitting right in church. Poppers, cocaine, weed, alcohol , Molly, and crack etc. Black people, (church people) are good at sweeping things under the rug," she wrote. "Your former pastor or church member died with cancer, ( it was a cancer caused by AIDS. That young man's lymph nodes is swollen because he is afraid to get tested and no motivation to start his treatment.)"
Johnson said Christians are arguing while satanists are increasing their churches and Christianity is declining. Instead of evangelizing, providing food, clothing and shelter, Johnson said her critics are focused on her use of profanity and choice to dress like a prostitute for her ministry.
"She doesn't need to be using profanity on that video thingie or showing her breast. But she ain't got it all wrong," Johnson wrote. "She is doing ministry. You know what Jesus said?: Go to the hedges and highways.... Compelling & converting !!!!"
The 33-year-old pastor who doesn't avoid using profanity publicly, explained her street ministry to Entertainment Tonight.
"I want to meet [people] where they are, you know? And the best thing that I can do [is] dress up like them … and start a conversation, create a conversation," Johnson told Entertainment Tonight. "By the end of that conversation, then I can be like, 'OK, let me take this wig off, you know, let me come back. I'm gonna meet you at this place, let me come back and I'm dressed in regular clothes,' and they gonna be like, 'Who are you?' And I'm like, 'The same girl that was in them shorts and fishnets.'"