Le'Andria Johnson's Pastor Asks Church Not to Ostracize Gospel Star for 'Misguided Passion'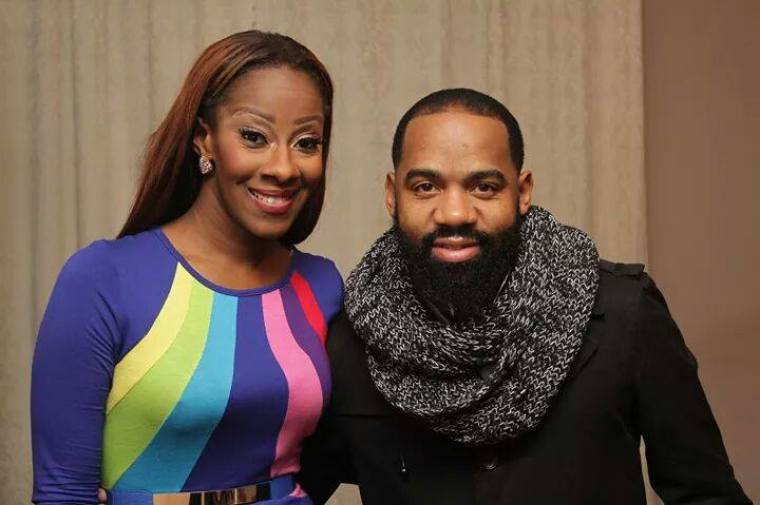 Gospel singer Le'Andria Johnson's pastor, Tim Rogers, says her irreverent criticism of the Church was "misguided passion" and he hopes Christians don't "throw her away altogether" because there is a place for her in the Kingdom.
"The Bible says if a brother be overtaken in a fault, if you're really spiritual, restore such a one in the spirit of meekness considering yourself," Rogers, a fellow gospel singer who leads The Hope Church in Blytheville, Arkansas, told The Christian Post earlier this week.
"A lot of preachers have called me to say she said things that they can't say. And they are sick of the politics of the church. Me and her did have a talk about her passion being guided because that's what I understand that it was the other day. It was misguided passion," he added. 
Johnson won the hearts of Christians nationwide with her talent and candor when she won the BET gospel singing competition "Sunday Best" eight years ago.
Her turn in the spotlight has been punctuated by behavior that some Christians say is unbecoming for someone who professes to be a practicing Christian.
Johnson recently slammed the Church and Bishop Marvin Winans in a scathing expletive-laced critique. She also vented her frustrations with a Christian culture she described as hypocritical. Her outburst caused her to lose a booking for the recently concluded Essence Festival in New Orleans.
"You know what I'm tired of though? ... I'm tired of being Le'Andria Johnson that y'all know of," she said. "And Ima tell you like this: I could be on a Kirk Franklin level. I could be on a Mary level. Yolanda Adams, Marvin Sapp, Fred Hammond. All the gospel greats ... all the R&B. Beyoncé, Brandy. ... If I played the game, I could really be on that level. I could, but I'm not 'bout playin' no games, though."
It was after that outburst that Essence organizers reportedly removed Johnson from a slated tribute to Dottie Peoples. She said she wasn't going to pretend to be someone she wasn't just to become a gospel superstar and called out Church leaders for being hypocritical while dismissing the Church as a business.
Johnson apologized on Monday for her delivery but remained unrepentant about her criticism of the machinery behind Christian culture.
"You know Christianity, it's just a lot that's going on. So the way I said it, using the F-bomb, I apologize to the fans of mine that do go to church. I do apologize if I've offended you," she said.
Rogers explained that while he had not seen the videos of Johnson's rants online, he spoke with her about them and said he encouraged the apology.
"She is a member of our church. So she called me and she told me what happened. She told me what she said. She asked me did I look at it. She told me she was coming home to come to church. We had a chance to sit down. I know Le'Andria. I know her heart. A lot of people in the world they only know her by her gifting. And this is something I'm learning about the Church," he said.
"The Church will accept your gifts but they really don't want that person. That's why when the person is singing you ignore the gifts. And the gift is alright. It makes us feel good until we know who you really are. Le'Andria is a nice person. She means well. She just doesn't have a filter. And she has a lot of learning to do," he said.
"I think she is a wonderful person and I still think she has a place in the kingdom. She just doesn't fit well in a box. And you know religion has a way of boxing you in that you can only be this. You can never be anything other than that. In order to be accepted in this circle you can only be this and you can only talk like this. Well Le'Andria is not that person. But she's learning. I just hope the church doesn't throw her away altogether," Rogers said.
The full video of Le'Andria Johnson's 42-minute commentary can be viewed here. It contains offensive language.