Lecrae Confirms Role in 'Believe Me' Film by 'Beware of Christians' Filmmakers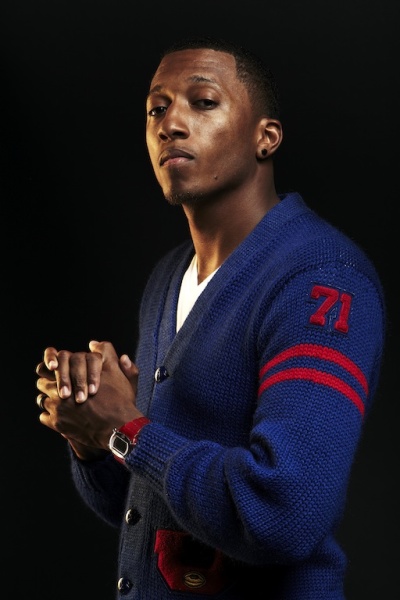 Grammy Award-winning rapper Lecrae Moore shared with fans recently that he has been cast for a role in the film "Believe in Me," which is being produced by Riot Studios, the same Christian-helmed company responsible for the documentaries "Beware of Christians" and "One Nation Under God."
"Glad to be a part of a film I 'Believe' in," Lecrae shared in an online message this week, alongside an image of an article from The Hollywood Reporter announcing "Chronicle" actor Alex Russell as the lead star of the upcoming film.
Lecrae and Russell will star alongside Zachary Knighton from the television show "Happy Endings," Miles Brady, Sinqua Walls and Johanna Braddy from "Easy A" and Max Adler of "Glee." Hollywood veteran Christopher McDonald ("Requiem for a Dream," "Happy Gilmore," "Thelma & Louise") also stars in "Believe Me."
It was not immediately known what role Lecrae would play, or whether the popular hip-hop artist would portray himself in the feature film. He previously starred as the character Jerome in the 2012 television movie "A Cross to Bear," which was received favorably, according to IMDb.com.
Riot Studios has already begun shooting in Austin, Texas, for "Believe Me," tagged as a comedic drama.
Calling the upcoming feature film its "biggest project to date," Riot Stuidos shared that the premise of "Believe Me" involves the desperate shenanigans of four college seniors who decide to start a fake Christian charity with the intention of using the money to pay their tuitions. "It's only a sin if you get caught," reads the tagline on the official website for "Believe Me."
The three men behind Riot Studios, director Will Bakke and producers Michael B. Allen and Alex Carroll, have high hopes for the film, as the website for "Believe Me" already features a major endorsement from "Jesus, Son of God," who calls it "the greatest film I've ever seen."
Bakke, Allen and Carroll's 2010 project, the documentary "Beware of Christians," was a winner on the Christian film festival circuit and lauded by Gary Cogill, film critic for ABC Dallas affiliate WFAA-TV, as a "knockout film." Cogil also had high praise for Riot Studios' 2009 documentary "One Nation Under God."
While Riot Studios' first two films focused on its creators, Bakke, Allen and Carolll say this time around they will explore the perceptions of American Christian culture from the outside-in.
"We're proud of what we've written in 'Believe Me,'" the studio says. "We're excited to hold up the mirror, not point the finger, at our religious culture in hopes of making you laugh a lot and think a lot about how Christians are perceived by others."
Riot Studios, founded in 2010, says of its mission: "We want to tell stories that compel viewers to challenge their beliefs, weigh the alternatives, and laugh while doing so. We aspire to make transparent and thoughtful art through film. We are Riot Studios."