Lecrae Speaks Out Against Dove Over Racially Insensitive Ad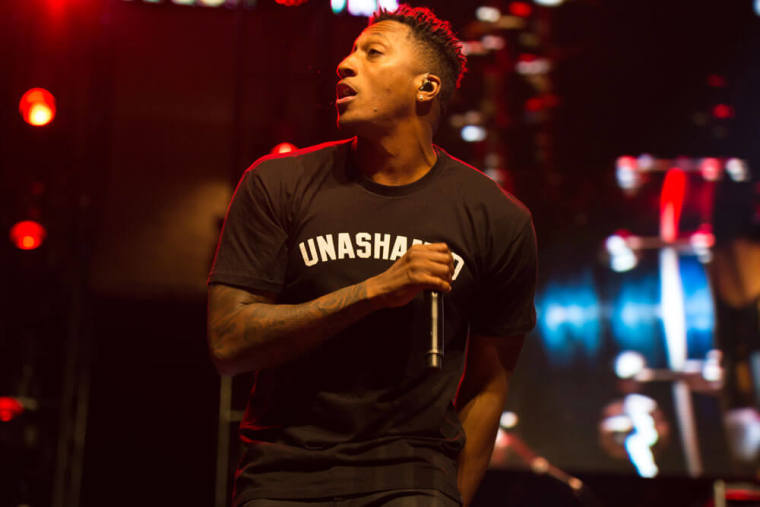 Lecrae is boycotting Dove after the personal care brand released an advertisement that has been deemed racially insensitive.
The 37-year-old rapper, who is currently embarking on his "All Things Work Together" tour, let the world know that he would no longer spend any money on Dove products.
"Not that you need my 2 cents but @dove will never see them again," Lecrae wrote Sunday in a tweet that has since been removed.
Lecrae's sentiments come after a Dove online advertisement featured a woman with brown skin and a brown shirt standing next to a bottle of Dove soap. The woman peels off the brown shirt to reveal a white woman wearing a white shirt  standing next to the same dove soap bottle.
Dove has since apologized for the advertisement and removed it. In a Facebook message posted on Saturday, the brand took responsibility for missing the mark.
"Dove is committed to representing the beauty of diversity. In an image we posted this week, we missed the mark in thoughtfully representing women of color and we deeply regret the offense that it has caused," the message states. "The feedback that has been shared is important to us and we'll use it to guide us in the future."
According to a statement obtained by ABC the original intent for the advertisement was to showcase diversity.
"As part of a campaign for Dove Body Wash, a 3-second video clip was posted to our US Facebook page. It featured three women of different ethnicities, each removing a t-shirt in matching skin tones to reveal the next woman," the statement reads. "The visual was intended to convey that Dove Body Wash is for every woman and be a celebration of diversity, but we got it wrong and, as a result, offended many people. We are deeply sorry. We have removed the post and have not published any related content."
More than just scrapping the campaign, Dove vowed to review their internal processes.
"We do not condone any activity or imagery that insults any audience," the message from Dove states. "We are reevaluating our internal processes for creating and reviewing content."
While some may question Lecrae's decision to boycott Dove about an advertisement aimed at women, he previously revealed his passion for speaking out against the mistreatment of any group. While Lecrae has protested the mistreatment of people in the black community, he is not solely focusing on race relations.
"I don't see this as a black-white issue. In India, the Filipinos are being treated like they are less than human. I'm not focused on race, exactly," he previously told The Washington Post. "If blacks in America are treated equally, I'll move on to the next group."