Is Leftism Now a Religion?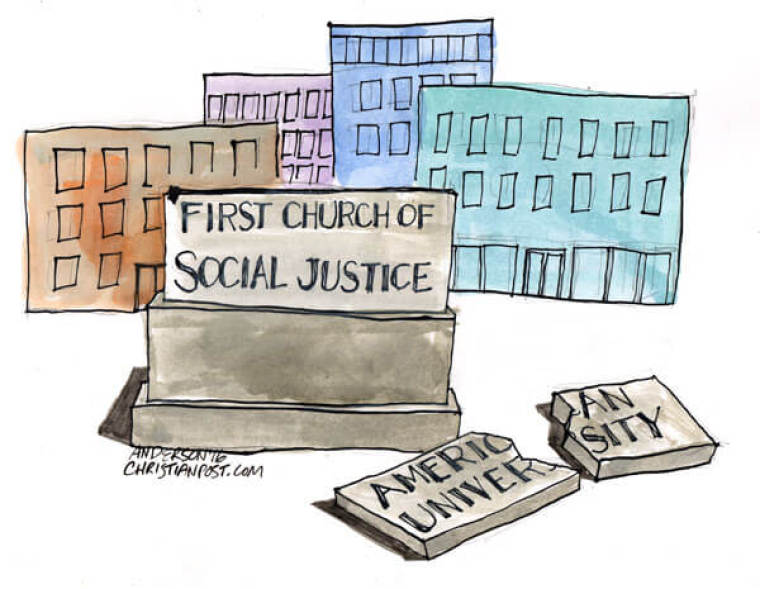 Influential writers whose opinions span the political spectrum are now suggesting that leftism has become a kind of fundamentalist religion in light of attacks against speakers promoting viewpoints that do not mirror their own.
Two events at the center of this suggestion are the violent student protests shutting down speeches by former Breitbart editor and provocateur Milo Yiannopoulos at UC-Berkeley on Feb. 1 and American Enterprise Institute scholar Charles Murray at Vermont's Middlebury College on March 2.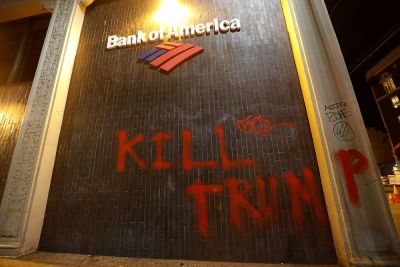 At Berkeley, $100,000 worth of damage was done to the campus buildings and students who went to see Yiannopoulos speak were assaulted and sprayed with pepper spray.
At Middlebury, a liberal political science professor who interviewed Murray and accompanied him as he exited the speaking venue ended up in the emergency room after one of the protesters pulled her hair and injured her neck.
The philosophy underpinning of these eruptions have the marks of a kind of religious faith, argued Jonathan Haidt, author of The Righteous Mind: Why Good People Are Divided By Politics And Religion in an April 1 exchange with Bari Weiss, associate book review editor for the Wall Street Journal.
On every campus the "true believers" of this brand of leftism can be found "who have reoriented their lives around the fight against evil," Haidt observed to Weiss.
Universities have undergone a transformation from "citadel of intellectual freedom into a holy space — where white privilege has replaced original sin, the transgressions of class and race and gender are confessed not to priests but to 'the community,' victim groups are worshiped like gods, and the sinned-against are supplicated with 'safe spaces' and 'trigger warnings,'" Weiss said.
While their numbers may be small, these leftist fundamentalists intimidate, wield public shame campaigns, and have, according to Haidt, "been given the heckler's veto, and are often granted it by and administration who won't stand up to them either."
Haidt, a longtime liberal who said he was never even exposed to conservative ideas until his 40s began identifying himself as a "centrist" upon completing his research for The Righteous Mind.
Writing in the liberal New Yorker on March 10, gay conservative Andrew Sullivan noted that a dominant tenet of the religion of leftism is what is known as "intersectionality" which he defines as "a recent neo-Marxist theory that argues that social oppression does not simply apply to single categories of identity—such as race, gender, sexual orientation, class etc.—but to all of them in an interlocking system of hierarchy and power."
"Like the Puritanism once familiar in New England, intersectionality controls language and the very terms of discourse. It enforces manners. It has an idea of virtue — and is obsessed with upholding it," Sullivan maintained.
"The saints are the most oppressed who nonetheless resist. The sinners are categorized in various ascending categories of demographic damnation ... The only thing this religion lacks, of course, is salvation. Life is simply an interlocking drama of oppression and power and resistance, ending only in death."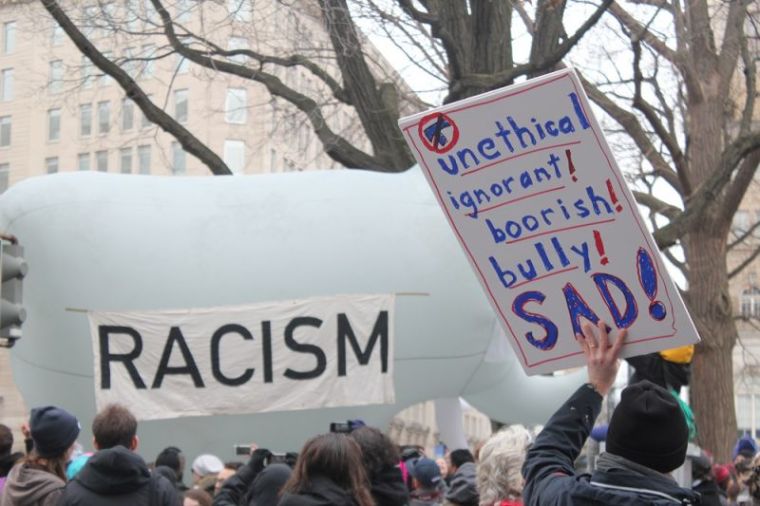 Sullivan was appalled by the video footage he saw of the Middlebury students protesting Murray, likening it to a "secular exorcism."
For all its distaste for "organized religion" that leftists espouse they are now co-opting religious lingo and practices to further its creed. The leftist version of original sin regards white supremacy and white privilege as an identity, transgressions from which white people can never escape, unlike the Judeo-Christian understanding which holds that sin affects everyone no matter ones ethnicity and offers redemption, The Weekly Standard's Mark Hemingway observed on March 28.
Like white privilege, "toxic masculinity" is another such sin-as-identity the religion of leftism aims to eradicate.
At the University of Regina in Saskatchewan, Canada, last week a "confession booth" mimicking those in the Roman Catholic Church invited male students to confess their sins of "hypermasculinity" in order to "change their ways."
"I suppose it was only a matter of time before the left embraced formal sacraments such as confession," Hemingway said.
"Only there's one key aspect of America's religious tradition the left will never embrace: I guarantee no man will walk out of this campus confession booth having been forgiven of the sin of 'hypermasculinity.'"
Though some only have recently observed this phenomenon other writers have proved prescient.
In December 2014, Weekly Standard contributing editor Jody Bottum noted in an article titled "The Spiritual Shape of Political Ideas" the many ways progressive ideology appears religion-like, pointing to similarities with original sin doctrine, shunning, and an apocalypse narrative. 
The "most of the recent cases of banned speakers and censored heresies seem to come from the radical side of things — unsurprisingly, perhaps, given the left's dominant position in academia and the media, and its claim to possess now the moral authority once held by the mainline liberal consensus," he wrote.