'Let Them Die in a Bombing!' Parents Condemn Radicalized Children Who Joined ISIS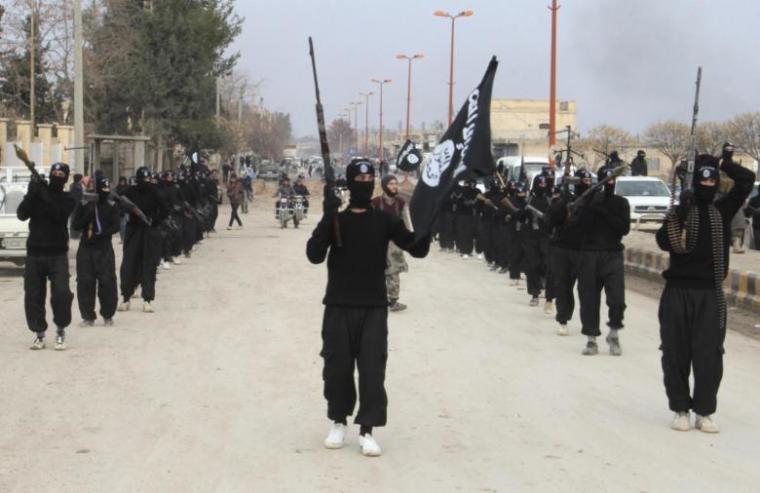 Some Indian families condemned their children who left to fight for the Islamic State terror group in the Middle East, arguing that Islam does not condone terrorism.
"Let them die in a bombing!" said 66-year-old Abdul Rahman Hamza, whose two sons left with their families to join IS in Afghanistan. "What they are doing is not Islamic. The real Islam doesn't promote terrorism."
The Washington Post reported on Saturday that at least 100 Indians are known to have left their families to go fight for IS in its wars in Syria, Iraq, and elsewhere, which is only a small fraction of the number of foreign fighters that the extremists have recruited in total.
Indian officials recently noted that 19 adults and three children left the country to settle in the IS-held Nangahar province in Afghanistan.
IS' presence in Afghanistan, which has long battled other Islamic extremist groups for control of the country, was brought to the forefront of international attention on April 13, when U.S. forces dropped a Massive Ordnance Air Blast bomb on a cave complex there, killing 94 suspected terrorists, including 13 Indian nationals.
Like Hamza, other Indian families whose relatives have joined IS have accepted that their loves ones have been radicalized, and that they will likely never see them again.
K. Madhu, a civil police officer from Kerala who knows some of the families the IS recruits came from, said that their choice is "kind of blind belief."
"All these people were very rich. They didn't need money. They were going to give up all material pleasures for a medieval lifestyle, to live like shepherds," the police officer said.
Hamza, who owns a hotel and restaurant in Mumbai, revealed that he received a text message from a nephew who also appeared to have left to fight for IS.
"We are not going to come back. We are devoted to [Islamic State leader] Abu Bakr al-Baghdadi. We'll meet again in paradise," the text message reportedly read.
Hamza's wife, Hafsath, said that she believes certain religious education took her sons "to an extreme level."
"I'm scared. I'm frightened. I'm also worried about the small children, their lives," the mother said. "I don't understand why they have chosen that place. I feel angry at times, but I still want them to come back."
Scores of Indian Muslim clerics have also condemned IS and said that the genocidal actions of the terror group does not align with the teachings of Islam.
Close to 70,000 clerics signed a fatwa against IS and other terror groups in 2015, the Times of India reported, with another 1.5 million Muslims from the Sufi Islam tradition signing a petition against terror attacks.
"It is written in the Quran that killing one innocent person is equivalent to killing all humanity," said Mohammed Ehsan Raza Khan, hereditary head of a shrine dedicated to a Sufi Islamic saint near the city of Ajmer in north western state of Rajasthan.