LeToya Luckett Glorifies God After Getting New Role in NBC Drama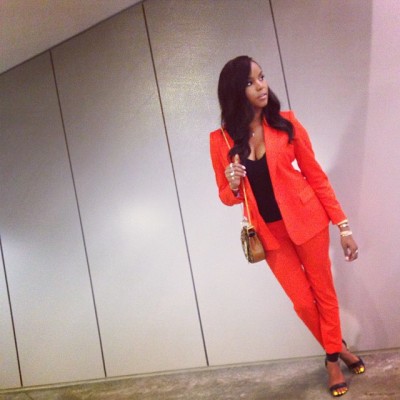 LeToya Luckett is glorifying God after earning a role in the NBC drama "Love Is a Four Letter Word."
Luckett, the 34-year-old singer and actress, will co-star in the drama as Tandi, a happily married woman who is experience issues with trying to have her second child. The show explores three diverse couples dealing with modern marriage while exploring themes of race, sexuality and gender roles, according to The Hollywood Reporter.
Colin Donnell will star as Tandi's husband Sean, with the rest of the cast consisting of Brian Tee, Nadine Velazquez, Monet Mazur, Lauryn Hardy, Alex Henderson and Iyanna Arrigo in the drama written by Diana Son. Luckett currently stars on Centric's "Single Ladies," and took to Instagram to glorify God amid the good news.
"TO GOD BE THE GLORY!!! That's all I can say about this," she wrote before thanking those who were responsible for giving her the part. " I can't forget my family & beautiful friends for praying me thru! God bless u! I'm beyond excited about this new venture!! #Godis #nevergiveup #Pilotseason #Breakthrough #NBC #Fox."
Luckett previously spoke to The Christian Post about speaking her acting career into existence.
"I'm still going through those auditions and I always pray before I go in," she told CP. "I leave it in His hands. I say if this role is for me than even I can't go in this room and mess it up, it will be for me. And that's just how I continue to do things."
Luckett believes that her decision to speak things into existence has had an impact on her acting career.
"People go through times where you're not getting roles one after the other and I definitely went through that. I was like can I just please do one film this year," Luckett recalled. "Now we're looking at three coming out in one year, I did speak it into existence. I said last year, 'God I want to do no less than three films next year and I want to be on a t.v. show.'"