LGBT Activist and Woman Advocating for Female Ordination Face Excommunication From Mormon Church for Apostasy
Two members of the Church of Jesus Christ of Latter-day Saints have been notified that each faces excommunication from the church for apostasy — one for his LGBT activism, the other because she's the founder of Ordain Women, an organization that's pushing for female priesthood.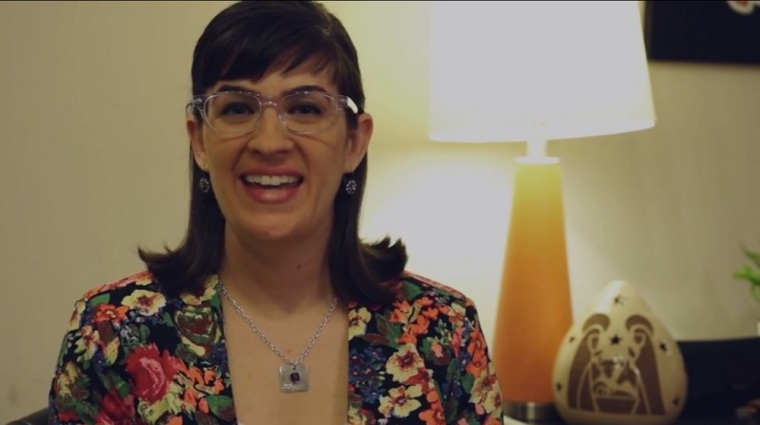 Kate Kelly, whose organization protested the church's General Conference in April advocating for females to become priests, and John P. Dehlin, a psychology Ph.D. student who created a podcast in 2005 that featured an array of stories about Momorns of various racial backgrounds, sexual orientations and approaches toward faith, have been notified by LDS officials that they might be dismissed from the church for apostasy.
Following a meeting last month with Scott Wheatley, the president of the Oakton Virginia Stake, Kelly was informed in a letter that she was being put on "informal probation" by the chuch for her actions. As such, Kelly, is no longer a member in good standing in the LDS church.
Kelly, however, can continue to attend public church meetings and tithe. But she cannot partake of sacrament, offer a prayer, or participate in a class by reading scripture or providing comments, even when asked to do so.
Wheatley has accused Kelly of "openly, repeatedly and deliberately acting in public opposition to the church and its leaders after having been counseled not to do so, for continuing to teach as doctrine information that is not doctrine after having been counseled regarding the doctrine of the priesthood, and for leading others to do the same."
In his letter, Wheatley added that in order for Kelly's probation to be lifted, she would not have to change her "thinking or questions you may have in your own mind regarding women" but she would need to make it a "private matter" by discussing her concerns with her bishop or branch president.
On June 8, Bishop Mark Harrison issued a letter notifying Kelly that she could be excommunicated and that the hearing would come on June 22.
Kelly wrote on her blog Wednesday that she felt that she had been "open and honest" with bishop Harrison since she had started Ordain Women in March 2013.
"While I was living in his ward, he never once personally called me in to meet with him. Nor did he email or call me with any questions regarding Ordain Women," she wrote. "Three weeks after I had moved out of his ward, he sent me this letter. Convening a council in my absence, after I have moved, is both cowardly and unchristlike."
"Excommunication in our church is akin to spiritual death. The life-saving ordinances you have participated in like baptism, confirmation, and temple sealing are moot. In effect, you are being forcibly evicted from your forever family," Kelly wrote, adding that she stood by her own work.
"I am proud of what we have done together. We told the truth."
In a letter from Stake President Bryan King, Dehlin was informed that his "recent statements and actions" had worried church leaders, including his "public posting from earlier this month that you 'no longer believe many of the fundamental LDS church claims. ... '" (A stake is a church administrative unit which refers to several congregations.)
"I am greatly concerned about the impact these and other statements and actions are having upon the members of the stake," wrote King.
The New York Times noted that the threats came at a time when the LDS church had been working to "project an image of greater diversity and openness."
"The church's 'I'm a Mormon' advertising campaign featured an ethnic rainbow of faces and some members who proudly identified as feminist, gay or liberal," it stated. "And in the last year, the church has been trying to comfort members with doubts by posting essays on its website addressing delicate historical and theological issues, such as polygamy and why blacks were mostly excluded from the priesthood until 1978."
An official statement from the LDS church defends its actions, arguing that "Local leaders have the responsibility to clarify false teachings and prevent other members from being misled. Decisions are made by local leaders and not directed or coordinated by church headquarters."
In a statement posted on his website, Dehlin, who last November gave a TED talk about being an "ally" of gay Mormons, called the move by the church "heart-wrenching."
"What I learned today is that it's even more difficult to receive this news as the spouse or child of an alleged apostate — especially when you happen to live in a very conservative Mormon town, and will likely face considerable social stigma as a result of your father's decisions (for no fault of your own)," the father of four children wrote.
"The decisions I've made have certainly led to this week's events. I desire no pity," Dehlin acknowledged.