Liberia president donates $10K to family of Christian soccer star killed in earthquake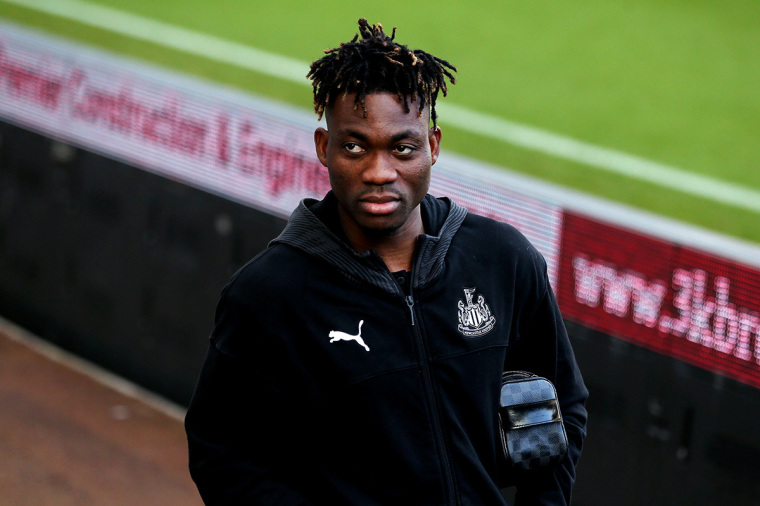 Liberia President George Weah, a former professional soccer star, has reportedly donated $10,000 to the family members of Christian soccer player Christian Atsu, who died in the deadly 7.8-magnitude earthquake that struck Turkey and Syria on Feb. 6.
The body of 31-year-old Atsu, who played for Newcastle United Football and the Ghana national soccer team Black Stars in the winger position, was recovered amid broken down infrastructure on Feb. 19 in Hatay province. He was one of over 50,000 people who died in the natural disaster. 
A delegation on behalf of Weah visited Atsu's family members and delivered the generous donation as a gesture of aid to support the family while they grieve, according to reports from Ghana News Agency.
"I am deeply saddened to hear the devastating news of the passing of my neighbor, my small brother, my young friend, the late Christian Atsu, who was a victim of the recent earthquake in Turkey," reads a statement attributed to the president. 
Weah reportedly said that he has pledged his continuous support to the family.  
Many soccer fans and those who worked with Atsu have expressed grief for the loss of life. 
"It's really sad because he was a nice, nice, special person. He was a good professional," Rafa Benitez, who coached Atsu at Newcastle, told The Mirror. 
"I don't talk about if he's a good player or not, he was a nice lad and a good player, but especially a really nice person. So a special person and everybody always, you can see the pictures, always with a smile playing or not playing."
Atsu's widow, Marie-Claire Rupio, has opened up about her sorrow surrounding the death of her husband and the loss that her children — two boys and a girl —  are navigating. 
The family was recently acknowledged at Newcastle's game against Liverpool in the United Kingdom. Atsu's life was celebrated with a minute's applause.
Liberia's president isn't the only political leader publicly reflecting on the soccer player's life.  
Ghana's President Nana Akufo-Addo quoted from Job 1:21 as he commemorated the athlete. 
"The LORD gave, and the LORD hath taken away," Addo wrote in a statement posted on Facebook.
"On behalf of the Government and people of Ghana, I extend sincere, heartfelt condolences to the widow, children and family of our fellow Ghanaian, Christian Atsu, on the sad news of his death," he continued.  
"Ghana football has lost one of its finest personnel and ambassadors, one who will be difficult to replace. He will be sorely missed," he continued. "May his soul rest in the Bosom of the Almighty until the Last Day of the Resurrection when we shall all meet again. Amen."