Liberty Church Spreads Christmas Spirit With 'Angel Tree'
As Christmas approaches, a time to celebrate the spirit of Christ, Angel Tree ministry allows His light to shine through in the form of gift donations to children of incarcerated parents.
This prison fellowship program allows parents in prison to give their child a Christmas present through the help of mainly local church volunteers. Liberty Church in New York City has seen a tremendous outpouring of Good Will from its congregation towards this charity.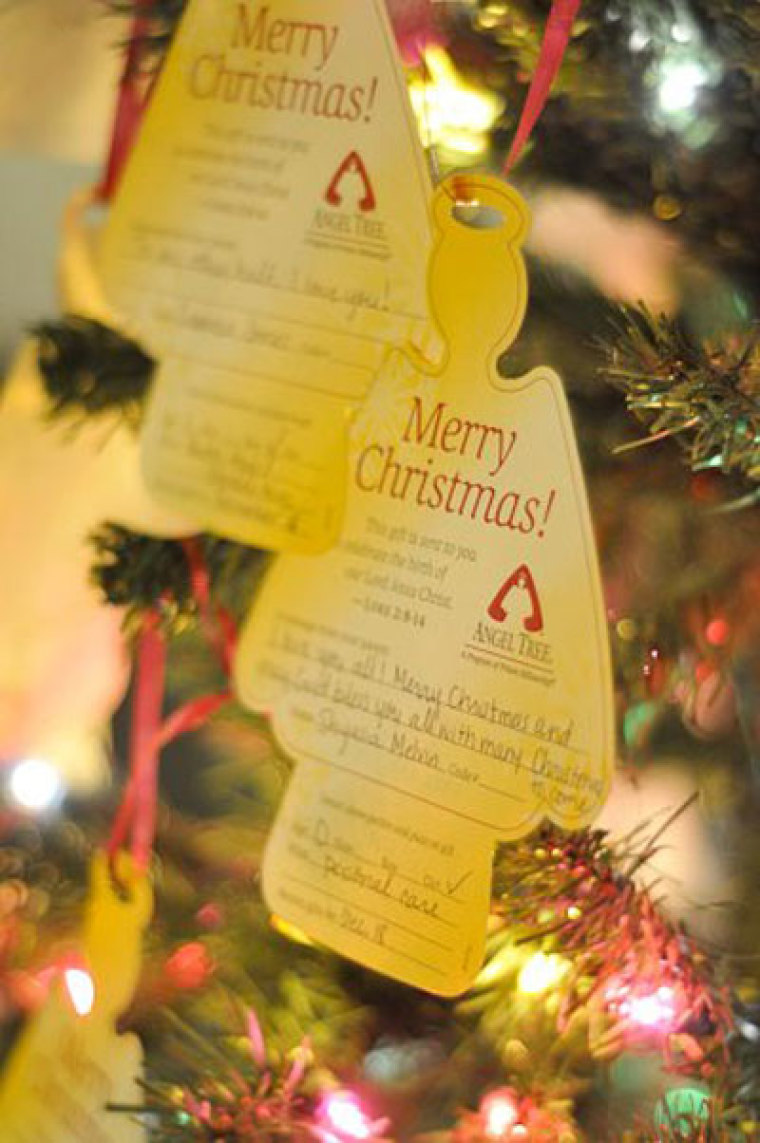 Shawna Sutherland told The Christian Post that a church member, who as a child was an Angel Tree recipient, is the inspiration behind their involvement with the ministry.
"Christmas was made just a little more special every year because of the kindness of strangers who came into her home and brought gifts and encouragement and the love of Jesus," Sutherland stated. "That person is now an adult who is able to serve on the other end of Angel Tree and really give back to children who are now in the place she used to be."
"The way life kind of comes full circle really is amazing," the Liberty City Team Leader shared. "Her story really inspired us to want to get involved and bring the same joy that was brought to her as a child to other kids in the same circumstances."
According to Church Administrator Rhema Trayner, this was Liberty's first year participating in Angel Tree and it was met with an overwhelming response. Twice as many people volunteered to purchase a gift as there were children, she told CP.
"Its great for everyone to not only send money to things but to also physically be a part of making [something] happen – to engage in society in a way that you just don't on a regular basis," Trayner stated. "Its good to get out of your comfort zone, to see how other people live and experience life."
Trayner added, "But it's not our job to judge what the situation is. The church is for everyone so it's important to be sensitive and aware that everyone has different struggles."
Liberty Church delivered gifts to 30 kids throughout NYC and parts of upstate New York. The Christian Post was invited to go on a present delivery run, and to take part in the humbling experience of being openly welcomed into some of the homes and seeing the eyes of the children light up.
"Occasionally there are beautiful moments when we are invited into the homes and get to share conversation and prayer with the families, and those are really special and encouraging," Sutherland shared.
However, every delivery team is sensitive to the delicate nature of the situation – sometimes the presents are taken at the door, other times the porch lights are left off indicating the family does not want to be disturbed.
Sutherland revealed that she was blessed to grow up in a happy nuclear family, never spending a single Christmas apart. And to imagine that "children don't have that security and that joy is hear-wrenching."
"Being able to not only bring joy through Christmas gifts, [but] connecting a child to their parent who can't be there is amazing," she stated. "On top of that, to be able to assure these children that they are so loved by their Heavenly Father is absolutely fulfilling. In a way it fills the void in my own heart during this time of year."
Liberty Church Pastor Andi Andrew shared similar sentiments saying, "We are truly blessed to be a blessing."
"We have a responsibility to give to those who are in need or hurting," Andrew added. "It means so much to me to be able to extend a hand and just simply give away the love of God, even if it's not reciprocated because that is how God loves us."
Angel Tree has helped 6 million children in the U.S. over the last 29 years. Mary Kay Beard, an ex-prisoner, started the program. She was incarcerated for six years, during which she prayed to God to change her hardened heart. After Beard was paroled the Prison Fellowship challenged her to create a Christmas project for prisoners – thus Angel Tree was born.
"I am both awed and humbled to have been a part of something so enormously effective," said Beard, on the ministry's website. "Being there at the beginning—I consider it one of the highest privileges of my life."
Giving is not just for the Christmas season. Angel Tree now encourages and equips churches to reach out to prisoners' families and children year round. For more information on how you can help or donate visit here.