Liberty University Ranks No. 1 'Most Conservative College' in America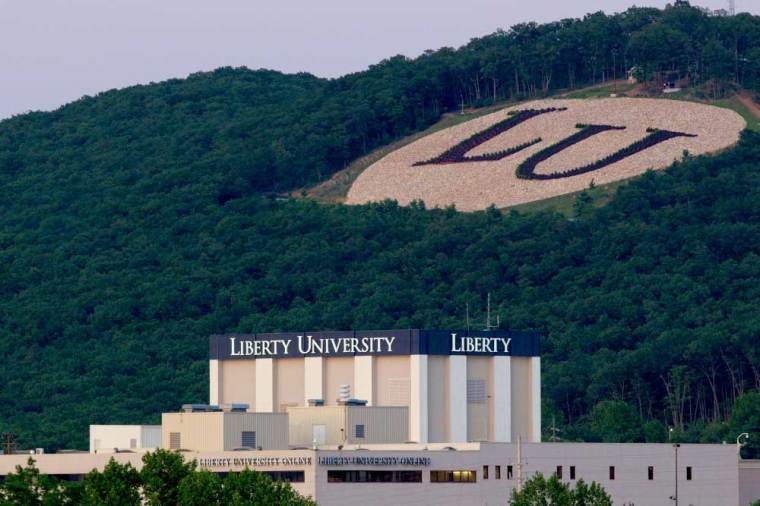 Liberty University has been ranked as the most conservative college in America, according to Niche's ranking of the most conservative four-year higher education institutions in the United States.
Niche, a website that analyzes dozens of public data sets and millions of reviews to formulate rankings of the best schools and neighborhoods in the U.S., has unveiled its "2017 Most Conservative Colleges in America" list.
At No. 1 on the list is Liberty University, a private nonprofit Christian university in Lynchburg, Virginia, which was founded by evangelist Jerry Falwell Sr. in 1971. The school is now being led by President Jerry Falwell Jr, one of Republican presidential nominee Donald Trump's most prominent evangelical supporters. 
Niche gave the school an overall grading of "A-," while giving it an "A" for diversity, "A" for student life, "A+" for dorms, "A-" for academics and "B" for professors.
According to the website, there are two main factors that are taken into account when considering the rankings. Student surveys asking their own political leanings while in college accounted for an 80 percent weight in the rankings, while student surveys about the political opinions of others students at the college accounted for a 20 percent weight in the rankings.
As the school has a net tuition of $23,367 per year, it has a student-to-teacher ratio of 18:1 and has over 27,000 undergraduates. The school also hosted speeches by 2016 presidential candidates such as Trump, and Sens. Ted Cruz and Bernie Sanders.
"This is a good school. Very conservative. Get used to hearing about politics," a freshman student wrote in a review of Liberty University on the website. "If you're telling yourself 'it won't be as bad as people make it out to be' you're wrong. I really enjoy the school and I've made a lot of friends but it makes me mad that our president pushes the Republican Party on the students."
The website ranked the Jesus Christ of Latter-day Saints-owned Brigham Young University in Rexburg, Idaho, as the second most conservative campus in America, while Brigham Young University's campus in Provo ranked as the fourth most conservative campus in the U.S. The third most conservative school ranked by Niche is Franciscan University of Steubenville in Ohio.
The non-denominational Protestant Bob Jones University in Greenville, South Carolina, came in at No. 5 on the list, while Biola University in La Mirada, California, ranked as the seventh most conservative college in the country.
The evangelical Oral Roberts University in Tulsa, Oklahoma, ranked as the 10th most conservative college.
Union University in Tennessee, a Baptist school which parted ways with the Council of Christian Colleges and Universities last year because two other CCCU-affiliated schools announced that they are allowing for the hiring of non-celibate gay professors, is ranked as the 17th most conservative college.
Regent University in Virginia, which was founded by televangelist Pat Robertson, is ranked by Niche as the 26th most conservative college, while Texas Christian University in Fort Worth, Texas, is ranked as the 36th most conservative school.
Surprisingly left out of the ranking is Oklahoma Wesleyan University, which also left the CCCU last year after two CCCU-affiliated schools announced that they will allow for the hiring of non-celibate gay faculty. 
Additionally, OWU was one of a handful of institutions that sued the federal government over an Obamacare mandate requiring the Christian schools' health insurance providers offer free birth control drugs that could induce an abortion to its employees.
The evangelical Wheaton College in Illinois was also not inlcuded in the ranking.