Lolo Jones Defends Her Christianity After Being Called 'Hypocrite' for Supporting Floyd Mayweather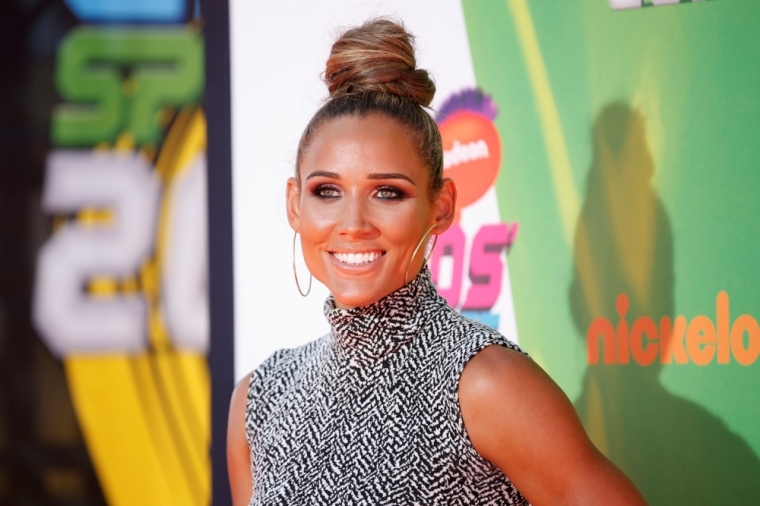 Track and field star athlete Lolo Jones, recently defended her Christian faith to a Twitter follower who called her a hypocrite for admonishing people about the film "50 Shades Of Grey" but advocated for boxer Floyd Mayweather Jr., a reputed domestic abuser.
"So I hear that @lolojones had an issue with 50 shades, which was fictional, yet preaches forgiveness for @FloydMayweather," Twitter user @podunk69 said before questioning Jones, 32, on the social medium. "Hypocrite much?"
Jones retweeted the message for her more than 400,000 followers to see then defended her faith and a photo she posted of herself and Mayweather last week.
"Incorrect," Jones responded to her critic. "If I were a Christian and didn't preach/practice forgiveness or purity that actually makes me a hypocrite."
Earlier this year, Jones warned people against watching the movie "50 Shades Of Grey," the erotic drama with sadomasochistic themes.
"Funny how some people think there's nothing wrong with 50 shades of Grey," the track and field athlete  tweeted. "God didn't create sex for that purpose. Watch another movie."
The tweet received backlash, but Jones stood by her beliefs. Three months later, the athlete drew the ire of some people when she posed with professional boxing champion Mayweather, ahead of his big fight with Christian pugilist Manny Pacquiao. Since Mayweather has previously been convicted for crimes involving domestic violence, many questioned why Jones would choose to pose with the boxer.
She defended her reasoning for doing so by letting it be known that her father had a history of domestic violence, and that it was her job to forgive and love people.
"God's judgements reigns higher. So you can ask how can I post a picture with him," she wrote. "And I say, 'if I can't take a picture with him I guess I should remove the pictures of my dad in my home as well.'"