Los Angeles Lakers vs. Dallas Mavericks Live Stream Free: Watch Online NBA Basketball (8:30pm ET)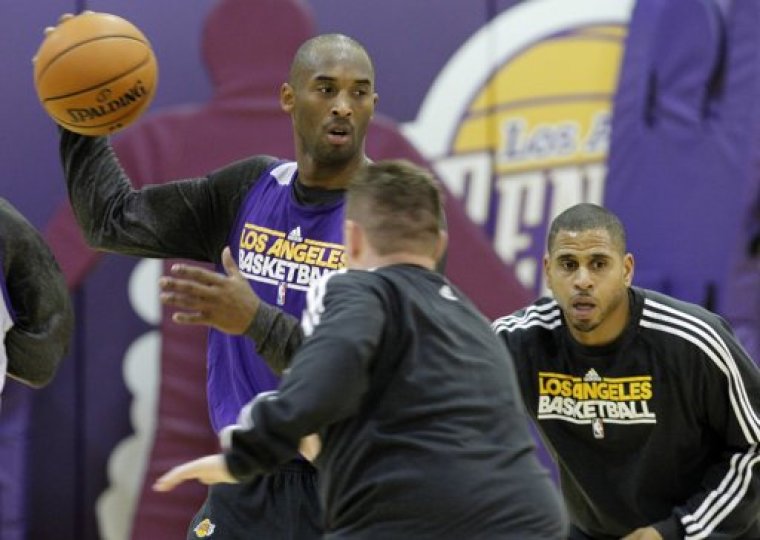 The Los Angeles Lakers will take on Dallas Mavericks tonight hoping the game can be a turning point for the team that had a rough start to the season and even now adjusting to new coach Mike D'Antoni. Los Angeles Lakers vs. Dallas Mavericks game can be watched tonight at 8:30 p.m. ET via live stream for free by clicking on the link below.
D'Antoni led the team to a win Tuesday night against the Brooklyn Nets, 95-90, in his debut game. But then the team was defeated in its next two road games with Sacramento on Tuesday, 113-97, and Memphis on Friday, 106-98. Tonight will be the Lakers' final stop in its 3-city road trip and the last chance to take home a win before returning to L.A. to face the Indiana Pacers next Tuesday.
The Lakers, 6-7, is ranked third in its division and a troubling 18th place overall in the NBA – depressing numbers for a team with 16 championships.
D'Antoni, famed for his fast-pace offense system, said this week, "Offense is all about rhythm."
"We had some sometimes, but we have got to maintain the rhythm of the game and we are not there yet," AP reported.
Meanwhile, Dallas just won a home game against the New York Knicks on Wednesday, 114-111, and is hoping to make tonight a two-game winning streak. The Mavericks hasn't had a winning streak since back in Nov. 3 when it won against Charlotte, Toronto (Nov. 7), and the Knicks (Nov. 9).
This will be the second time the Lakers and Mavericks face off this season. They played each other in their first game of the season, with the Mavericks winning Oct. 30, 99-91.
Los Angeles Lakers vs. Dallas Mavericks can be watched via live stream by clicking here.