'Loving Mother' Allegedly Dumped Newborn in Trash After Giving Birth in Office Toilet Cubicle
When 27-year-old Shavaughn Robinson returned home at about 6 p.m. last Tuesday her family noticed nothing unusual. She washed some clothes and read books to her 4-year-old son.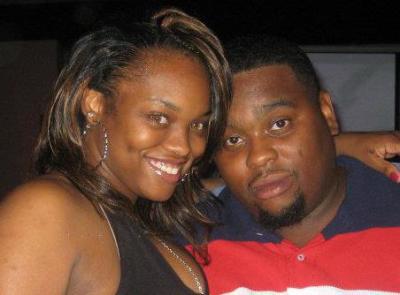 And in her last post on her Facebook page on May 28, she was a doting mother in search of a summer program for her son, Antonio Wilson Jr.
"Attention all parents in the 804: Antonio Wilson will be starting preschool in a few months and we are looking for a summer program to put him in as preparation. We are looking for a classroom type setting so he can get used to having a teacher and for him to be there most of if not all day. Any suggestions? S/N~ Bam is going to Linwood Holton but they only have summer stuff for kindergartners," she wrote.
Just hours later last Wednesday, however, police arrested Robinson at her uncle's home in Richmond, Va., for allegedly dumping the body of a newborn baby girl in the trash near a building where she worked as a massage therapist.
Robinson's uncle, who would only identify himself as Mr. Robinson, told CBS 6 he had no idea that his young niece was pregnant and could not reconcile the allegations with the loving mom who works two jobs to support her son that he is familiar with.
Left in the dumpster "like common household trash," the baby died of asphyxiation according to a Richmond prosecutor at a bond hearing for Robinson on Monday.
"I don't want people thinking I killed that baby for nothing," Assistant Commonwealth's Attorney Janae Craddock reported that Robinson told police at the hearing.
The prosecutor argued that Robinson gave birth last Tuesday in a bathroom at the Lee Medical Building where she worked and was witnessed cleaning up blood in a bathroom stall.
"Her only concern was cleaning up her mess," charged Craddock in the report.
According to Craddock, Robinson told a cleaning woman that she was having stomach problems to conceal her labor. She put the baby in a trash can in the bathroom, covered her with paper towels, and tied it shut then left the body in the dumpster.
A janitor discovered the body and alerted the police.
Robinson is being charged with concealment of a dead body. Craddock, who argued that she was a flight risk, asked that Robinson be held without bond, while noting that she will be facing additional charges. The police have called the death of the baby a homicide.
Po Chau, a supervising assistant public defender, described Robinson as a hard worker with strong family backing and argued that Robinson wasn't a flight risk. Bond was eventually set at $10,000 by Judge Angela E. Roberts of Richmond Juvenile and Domestic Relations District Court. Craddock promised to appeal that decision.
Another bond hearing could be held this week.