Lynne Hybels, National Social Media Directors Team Up for 'Shoes for Syrian Refugees' Project
Global engagement advocate Lynne Hybels, wife of megachurch pastor Bill Hybels, is partnering with a nationwide team of social media experts to provide shoes and other supplies to as many of the millions of Syrian refugees displaced because of a bloody civil war in their country as possible.
"All of this work is done in the name and Spirit of Jesus," says Lynne Hybels, who is partnering with Think Eternity Ministries to leverage her personal connections to Middle Eastern ministry leaders — directing 100 percent of the donations to local ministries providing aid, according to organizers.
"The local people providing these services to both Christians and Muslims are heroes, but they have to be unsung heroes," Hybels said. "The more we give, the more we can show the love of Christ to Syrian Christians and Muslims who are suffering. A hundred percent of donations will go straight to the people who need it."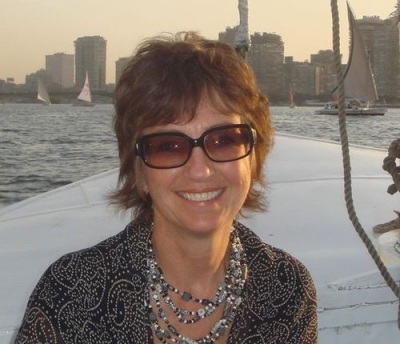 The "Shoes for Syrian Refugees" project is the brainchild of Matt and Michelle Brown, founders of the nonprofit Think Eternity. The Browns, along with Hybels, whose husband is the senior pastor at Willow Creek Community Church in the Chicago area and convener of the Global Leadership Summit, are leading the crowd-funding social media effort with the goal of raising at least $10,000 to provide needed relief supplies.
With millions of Syrians fleeing from their war-torn country to makeshift, overcrowded refugee camps, the need for relief supplies to withstand dangerous living conditions and record-low subzero temperatures has reached an all-time high since the bloody Syrian Civil War began almost three years ago, stated Think Eternity.
In the last two years, more than 2 million Syrian refugees have fled from the crisis in their country into Jordan, Lebanon and Turkey only to fight for their survival in dangerous, unsanitary refugee camps like Zaatari in northern Jordan — a camp established for 30,000 people and now housing more than 150,000 men, women and children, according to project organizers. As conditions in the massive camps grow more dire, increasing numbers of refugees seek help outside the camps in urban areas, but soon discover they have virtually no access to jobs, housing, education, or even food. Moreover, severe winter weather — the worst in 100 years — is exacerbating the poor living conditions.
As part of the private Facebook group Best of Social Media, the Browns are mobilizing their colleagues in the group to reach out to their influential networks and get the word out about how anyone can be involved in aiding the Syrian refugees.
"Last winter my wife, Michelle, and I were watching a CBS Evening News report about the great need in refugee camps bordering Syria," Brown said. "The report focused on a businessman from Texas who had begun overseeing one of the camps. He expressed the need for shoes for the children during the harsh winter there.
"This broke my heart. I had a sensation that there are a million problems in the world, but that God wanted me to do something about this one in particular. To this day, I have that same sense in my heart, and I'm wondering how God could use us if everyone partnered a little bit. How many refugees could we help during this time?"
Because of potential security threats in certain areas of the Middle East, getting aid to refugees has become extremely difficult. Local heroes are offering desperate families groceries, clothing, shoes, first aid supplies, towels, blankets, mattresses, water filters, and heaters.
Additionally, local leaders and volunteers have entered Syria with food and emergency supplies for refugees unable to leave the country. Another organization works in Syria to rescue vulnerable Syrian women and girls from sex trafficking.
Hybels noted how just a few dollars could buy much-needed supplies (prices vary according to country):
• Shoes: $8
• Socks: $2
• Pajamas: $6
• Sweaters: $8
• Blankets: $12
• Jackets: $17
• Support a women rescued from sex trafficking for one month: $30
• 4 blankets and mattress: $70
• 2 blankets, mattress, stove: $140
• Support a woman rescued from sex trafficking for one year: $365
• Provide a family with 3 blankets, 2 mattresses, 1 water filter and filters for a year, 1 stove and fuel vouchers for 8 months: $495
The project, launched last week, already has many individuals and organizations involved, including the support of several members of the Best of Social Media Facebook: Catalyst, Destiny Image, Ashley Williams, Carrie Kintz, Haley Veturis, Mark Forrester, Rena Kosiek, Angela Clinton, Drew Gneiser, Jennifer VanderMolen, and Ben Regino.
Think Eternity states that for those wanting to get involved and "help bring crisis aid to millions of men, women and children Syrian refugees, anyone can go to http://www.indiegogo.com/projects/shoes-for-syrian-refugees to donate toward a project or item of their choice, and mobilize their friends to help as well."