'Madam Secretary' Lauded for Pro-Life, Pro-Motherhood Message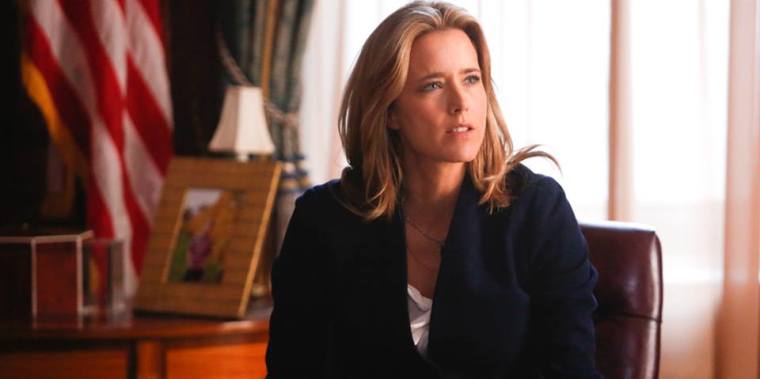 The latest episode of CBS' "Madam Secretary" surprisingly shows Secretary Elizabeth McCord giving a pro-life, pro-motherhood speech to a newly pregnant woman who's facing a dilemma.
In the episode titled "The Seventh Floor," Daisy Grant, played by actor Patina Miller, is shown as a single woman facing an unplanned pregnancy. She had slept with a man she didn't even know well and who died soon thereafter. Her parents are Christian and she cannot financially support the baby. She shares it all with Elizabeth, played by Tea Leoni.
"I don't know what's wrong with me. I'm all emotional. Guess I'm just …" Daisy tells Elizabeth, who interrupts and responds, "Pregnant."
Elizabeth explains that she guessed it right due to "experience."
"Well, since I'm having a breakdown in front of my boss, can I tell you something?" Daisy asks. Elizabeth replies, "You can tell me anything." Daisy tells Elizabeth that the father is some Joseph Garcia. "Well, was," she adds. "His parents live in Connecticut, I guess. But what am I supposed to say? Your son and I dated for a week before he got murdered. I only knew him by his cover name. Anyways, here's your grandchild. Because that's not a crazy intro or anything."
However, Elizabeth responds by saying, "I think his parents might be comforted by a grandchild." Daisy discloses that her parents are "church people," and goes on to say, "This isn't exactly what they had envisioned for me. I mean, I ... Guess I always thought that I may have to do it alone, but not like alone-alone."
Elizabeth then tells Daisy, "You know, maybe every mother feels that way, no matter who's in their life. I mean, at the end of the day, it's just you and the baby and ... It's my job to protect him. Or her."
"But what if I'm not up to the job?" Daisy asks. Elizabeth encourages her by saying, "Oh, you are. You are one of the strongest women I have ever met. Even if you don't feel like it right now 'cause you're drowning in a sea of hormones. … You don't have to go at it alone. Your parents might be shocked, but you are literally the light of their lives and they'll get over it. And Joe's parents raised a hero, so, really, how bad can they be? Then you got all of us here. God help you."
Elizabeth continues, "It's a beautiful world, Daisy. And the best ride is just about to start."
Students for Life of America responded in a statement on their Facebook page, applauding "Madam Secretary" for making "the decision to cast a positive light on an unplanned pregnancy."
"Unfortunately, this happens all too rarely in Hollywood. Our hope is screenwriters take a page out of the 'Madam Secretary' script," Students for Life added.
Also in the episode, Elizabeth and her team work to secure the release of an American journalist held hostage in the Sudan. And they must find a way to reach out to the hostage taker and get them to release the man without bloodshed.
"Madam Secretary" season 3 airs at 9 p.m. EDT Sundays on CBS.