Madonna's 'Rebel Heart Tour' in Singapore Blasted by Catholic Archbishop as Anti-Christian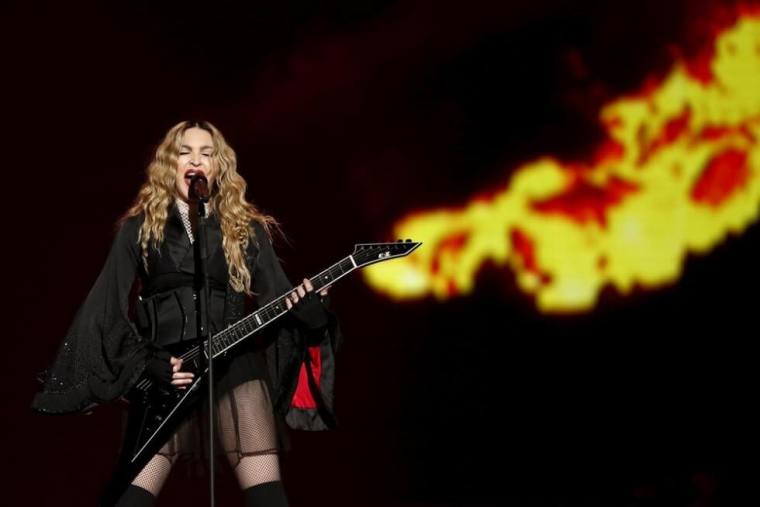 Madonna's "Rebel Heart Tour" is passing through Singapore Sunday and Catholic Church officials there are urging their parishioners not to attend.
Archbishop William Goh is speaking out against the 57-year-old singer's show that will take place at the Singapore Sports Hub Feb. 28. In a statement released by his office, Goh insists that Catholics in Singapore should make their faith a priority over Madonna's show, which has anti-Christian values.
"There is no neutrality in faith; one is either for or against. Being present (at these events) in itself is a counter witness," he said according to The Strait Times. "Obedience to God and His commandments must come before the arts."
While the Media Development Authority restricted some of the singer's religiously offensive content from her show, including her song "Holy Water," Goh insists Catholics supporting Madonna is in direct opposition to them supporting God.
"As the people of God, we should subscribe to authentic Arts that lead us to God... and not support the 'pseudo arts' that promote sensuality, rebellion, disrespect, pornography, contamination of the mind of the young, abusive freedom, individualism at the expense of the common good, vulgarity, lies and half-truths," he said.
The singer's current tour is rife with religious symbolism including the giant stripper pole cross and a recreation of the Last Supper table that she uses to dance provocatively on. Close to 10 years ago, the former Catholic was excommunicated from the Catholic Church.
During her 2006 "Confessions Tour" stop in Rome, where she rose from a glittery cross with a crown of thorns atop her head, the Catholic community was outraged. With the approval of Pope Benedict XVI, Cardinal Ersilio Tonino called for the singer's excommunication from the church.
"This time the limits have really been pushed too far. This concert is a blasphemous challenge to the faith and a profanation of the cross," a previous statement from the cardinal reads. "She should be excommunicated."
The famed Grammy Award winning singer also spoke about her excommunication from the Catholic Church in a Rolling Stone article last year.
"I have a long relationship with the Pope, with the Vatican, with the Catholic Church, with my excommunication," Madonna revealed. "Anyway, you know, I was raised a Catholic, and no matter what spiritual path I might go down, I always feel some kind of inexplicable connection with Catholicism. It kind of shows up in all of my work, as you may have noticed."
The entertainer said she purposely fuses sex and religion in an attempt to "provoke people with concepts of sex and religion's point of view about it" to challenge them, and said she believes the Pope would actually enjoy her show.