Maintain Religious Hiring Rule for Gov't Grants, Diverse Coalition of Clergy, Experts Urge Obama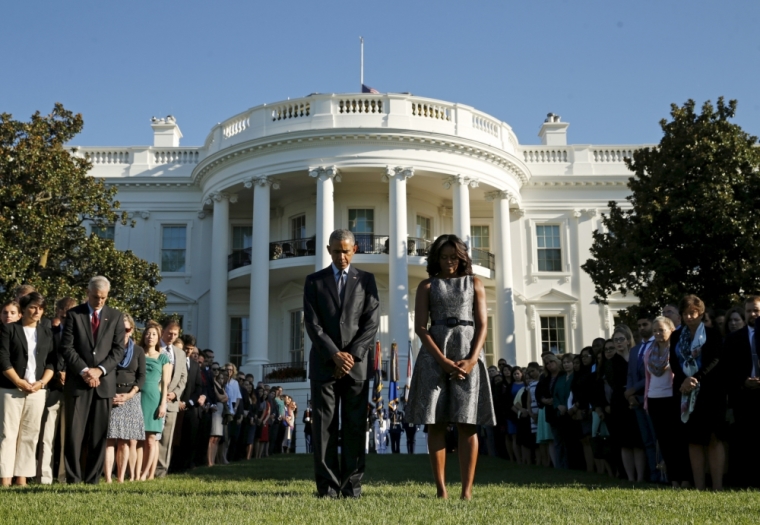 A diverse group of clergy and legal experts sent a letter to President Barack Obama urging him to keep a rule allowing religious organizations with government grants to maintain hiring practices consistent with their religious beliefs.
Sent to the White House on Thursday, the letter pleads that President Obama reject calls by many progressive organizations to bar federal grants to religious organizations that use religious affiliation as a parameter for employment.
The letter was organized by the Institutional Religious Freedom Alliance and signed by liberals and conservatives, religious leaders and religious freedom experts. For instance, Franklin Graham, president of Samaritan's Purse and the Billy Graham Evangelistic Association; Ron Sider, president emeritus of Evangelicals for Social Action; and Douglas Laycock, Robert E. Scott Distinguished Professor of Law at the University of Virginia Law School, were among the 69 signers.
Specifically, the letter called on the president to continue adhering to the Office of Legal Counsel in the Department of Justice's 2007 memorandum allowing for such religious groups to receive federal grants in accordance with the federal Religious Freedom Restoration Act.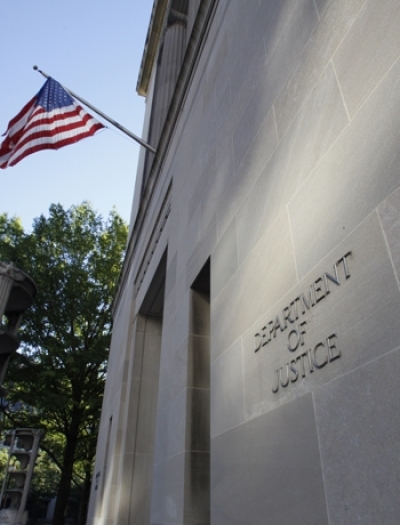 "RFRA protects religious organizations and individuals against unnecessary substantial burdens on their religious exercise," read the letter.
"The OLC Opinion rightly concludes that forbidding a religious organization from participating in federal funding because it exercises its Title VII freedom to staff on a religious basis is exactly a 'substantial burden' that RFRA is designed to address."
The letter went on to commend Obama for his willingness thus far to maintain federal funding for religious organizations that hire on the basis of religious belief.
"We commend the action you have taken via the faith-based and neighborhood partnership initiative to support that important role of religious service organizations," continued the letter.
"Please reject again the request that the OLC Opinion be withdrawn and instead continue to maintain it as an important tool to ensure that faith-based organizations can fully participate with others to serve their neighbors in partnership with the federal government."
Additional signatories include the Most Rev. William E. Lori, Chairman of the United States Conference of Catholic Bishops Ad Hoc Committee for Religious Liberty; Leith Anderson, president of the National Association of Evangelicals; Stephan Bauman, president and CEO of World Relief; Carmen Fowler LaBerge, president of The Presbyterian Lay Committee; Michael McConnell, Richard and Frances Mallery Professor and director of the Constitutional Law Center, Stanford Law School; Richard Sterns, president of World Vision; Rev. Dr. Gabriel Salguero, president of the National Latino Evangelical Coalition; the Rev. Dr. Samuel Rodriguez, president of the National Hispanic Christian Leadership Conference; and Rabbi David Zwiebel, executive vice president of Agudath Israel of America.
The letter notes that the signers affiliations are mentioned for identification purposes only; they are not signing on behalf of their organizations.
Last month, a coalition of about 130 progressive organizations sent a letter to Obama demanding that religious groups receiving federal grants must adhere to nondiscrimination laws.
Mirroring numerous past requests, the letter was supported by major liberal organizations such as the American Civil Liberties Union, the NAACP, Planned Parenthood, American Atheists, and the Human Rights Campaign.
That August letter had the backing of several religious groups, including African American Ministers In Action, Catholics for Choice, the Baptist Joint Committee for Religious Liberty, and the General Board of Church and Society of the United Methodist Church.
"Contrary to the conclusion in the OLC Memo, RFRA is not a tool to categorically override statutory protections against religious hiring discrimination," argued the August letter.
"Nor does it create an absolute free exercise right — without regard to countervailing compelling interests, as required by RFRA — to receive government grants without complying with applicable regulations that protect taxpayers and participants in federally funded programs."