5 Major Media Blunders Uncovered This Month About Donald Trump
CNN Backtracks on Sessions Report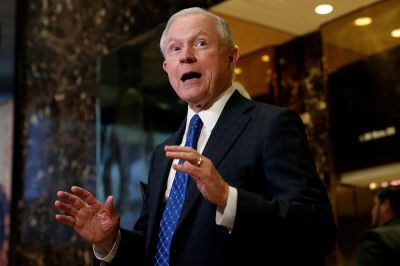 In May, CNN reported that Attorney General Jeff Sessions did not disclose two meetings with a Russian official when he filled out his security clearance form.
CNN reported that while "a federal official is not required to list the meetings if they were part of a foreign conference he or she attended while conducting government business" to get clearance, Sessions' meetings "do not appear to be tied to foreign conferences."
However, on Monday CNN published a story noting that according to a "newly released document," the Federal Bureau of Investigation told Sessions that he did not have to disclose the meetings.
"The FBI email from March bolsters the explanation by the Justice Department for why Sessions didn't disclose contacts with the Russian ambassador in his application for a US security clearance," reported CNN on Dec. 11.
"When the omission of the foreign contacts on the form was first reported by CNN in May, the Justice Department said Sessions' office was advised by the FBI that he didn't need to disclose the meetings."