5 Major Media Blunders Uncovered This Month About Donald Trump
CNN Corrects Story on Trump, Jr. Email on Wikileaks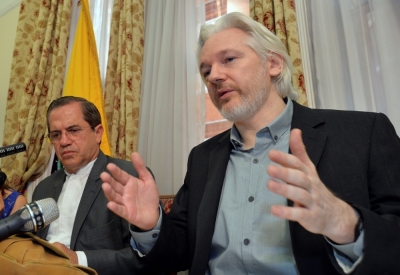 Last Friday, CNN reported that Donald Trump, Jr. had received an email on Sept. 4, 2016, that granted him special access to WikiLeaks documents.
Sept 4, 2016 was an important date, as Trump Jr. had posted on Twitter about Wikileaks and the documents they had on then Trump Sr. opponent Hillary Clinton.
However, CNN eventually corrected their story to note that Trump Jr. actually received the email on Sept. 14, 2016, admitting in the edited story that "new information indicates that the communication is less significant than CNN initially reported."
The Washington Post blog The Fix noted that the different date meant "the email did not provide the Trump campaign with early access to WikiLeaks documents after all. The DNC files shared with Trump Jr. via a link and a 'decryption key' on Sept. 14, 2016, had been posted online and advertised on Twitter by WikiLeaks the day before."
The Fix declared that CNN's mistake "armed Trump with new ammunition" in his claim that disagreeable stories from mainstream media are "fake news."