Majority of Filipinos Still Believe in the Importance of Religion, Says Survey
Most Filipinos still believe that religion plays an extremely important role in their lives.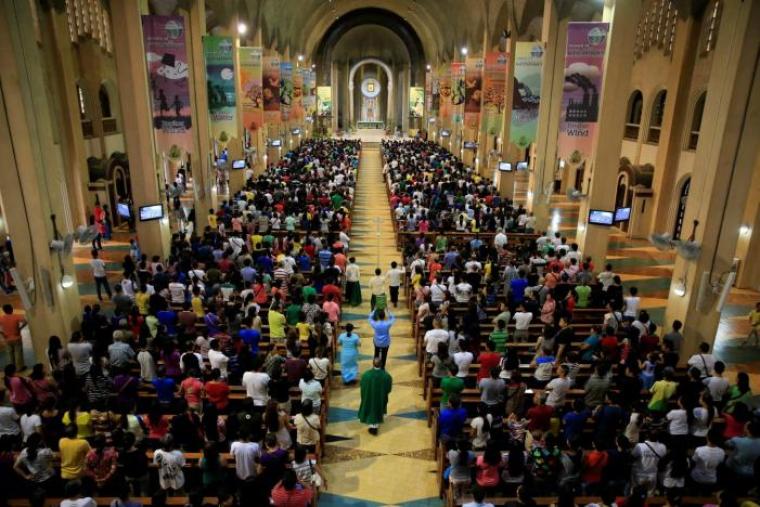 A recent survey conducted by the Social Weather Station, a Philippine-based research firm, showed that 85 percent of Filipinos belonging to different faiths believe that religion still plays a "very important" role in their lives.
The results dipped 5 percent from the last recorded rating of 90 percent in December 2016.
The latest survey also showed that 15 percent regard religion as "not very important" and "not at all important."
SWS conducted the survey from March 25 to 28 on 1,200 respondents from various regions and faiths, including Catholics, Muslims, members of the Iglesia NI Cristo, and other Christian groups.
Among the respondents, those belonging to the Iglesia Ni Cristo ranked highest, with 96 percent of them saying that religion is extremely important in their lives.
Christians, composed of Catholics and members of other denominations, came in second at 85 percent.
Muslims were in third place at 71 percent.
The survey also measured the percentage of people by religion who attend weekly services consistently.
Though the Philippines is a predominantly Catholic nation, results from the survey showed that only 4 percent of those who adhere to the Roman Catholic faith attend weekly masses consistently. In sharp contrast, 71 percent of Christians belonging to other denominations attend weekly worship services.
Once again, Iglesia ni Cristo followers ranked highest with 90 percent attending weekly meetings routinely while Muslims had an 81 percent attendance rate.
Among those who attend monthly masses, Catholics are the highest at 39 percent followed by Christians at 18 percent.
Those who do not attend any services ranked a very low 0.4 to 1 percent spread across all faiths.
Since SWS started conducting the survey in 1991, Catholics have consistently remained as the religious group with the lowest weekly church attendance compared to other faiths.