Man identifying as female accuses women-only social media platform of trans discrimination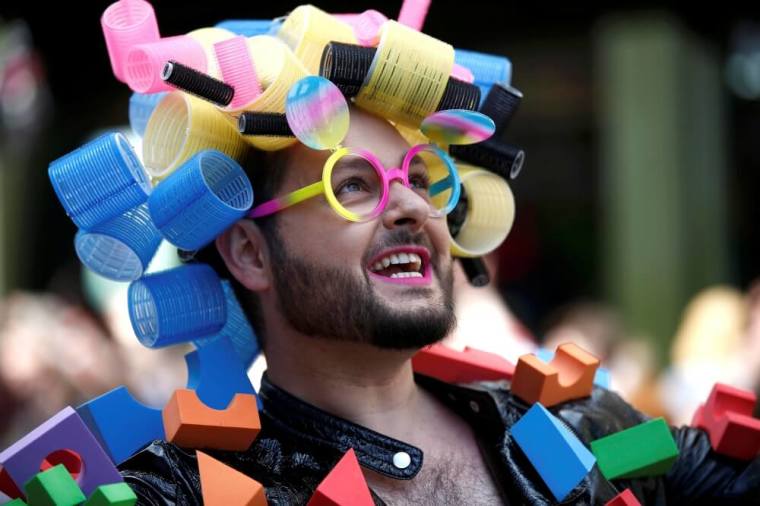 The Australian creator of a women-only social media app has been sued by a man who identifies as female and accused the platform of discrimination for barring him from using the app because he is a man. 
In a federal court lawsuit filed last month, the man, who goes by the name Roxanne Tickle, claimed that he was unfairly prohibited from using the female-only platform, Giggle for Girls, last September 2021. Tickle also claims that the company and its CEO Sally Grover said he was a man. 
"I believe that I am being discriminated against by being provided with extremely limited functionality of a smartphone app by the app provider compared to that of other users because I am a transgender woman," Tickle, who is a man, wrote in a complaint filed with the Australian Human Rights Commission.
Lawyers for Giggle at the Feminist Legal Clinic asserted in March that the decision had nothing to do with Tickle's chosen gender identity, stating that Tickle was "considered male" based on his appearance, prompting his removal from the women-only app. 
Tickle initially sued Giggle and Grover in federal circuit and family court in July. However, he dropped the case due to concerns about legal expenses after Grover indicated she'd take the case to the high court if necessary. 
Tickle has asked the federal court's approval to launch the case and is seeking damages along with a written apology and complete access to the platform.
Giggle for Girls and the Feminist Legal Clinic did not immediately respond to The Christian Post's request for comment. Grover told CP on Monday that she had no comment. 
The Giggle CEO published an open letter on Medium in January 2021 stating that she created Giggle because she needed a "strong female support network" after suffering abuse. During the app's development phase, Grover said she fought to ensure that men who identify as women were welcome on the platform. She claims that her company created an alternative onboarding process for men who identify as female so they would not be "misgendered." "I wanted trans women to feel welcome."
After what the CEO called the "trans activist" corners of the internet discovered Giggle, men identifying as women who did not make it onto the application created "KILL TERF" profiles. "TERF" stands for "trans-exclusionary radical feminist."
Grover stated that the trans activists also lashed out by sending her rape and death threats.
The Giggle CEO added that she ultimately decided to change her platform's policy, making the app exclusively for biological women. She also highlighted in her open letter that Giggle is used in 88 countries by a variety of women, including mothers, domestic abuse survivors, and women of every political affiliation. 
"The women before us fought for and earned the right for us to have our own opinions," Grover wrote. "It is sad that in 2021 there are threats made to women that we must conform to a particular narrative in order to be heard." 
In a Dec. 14 tweet, Grover shared a clip of her interview on Sky News expressing concern about the Births, Deaths, and Marriages Registration Bill 2022. 
The Australian bill would remove a requirement that trans-identifying individuals undergo sexual reassignment surgery to formally register as the opposite sex. The legislation would also allow children younger than 16 to register as the opposite sex. 
"Beyond being in direct conflict with women's rights, I'm also opposed to it because it's completely anti-reality, and I think that every Queensland resident and every Australian resident has a right to at least ask, do I have to abide by a law that says if I see a man and he says he's a woman, I have to agree with that despite the fact that I can clearly see that I'm looking at a man?" 
Grover claimed that Attorney-General and Minister for Justice Shannon Fentiman refused to meet with her or other women that had concerns about the law's potential impact on them. After she sent the minister an email asking if there was a legal avenue for residents that don't "adhere to gender ideology," Grover said that Fentiman blocked her email. 
In a press release from the Queensland Government last month, Fentiman argued that sexual reassignment surgery is not always accessible or affordable for trans-identifying individuals. With a few exceptions, all other states and territories in Australia have removed the requirement for individuals to undergo a sex change surgery before they can change the gender on their birth registration. 
"We are committed to strengthening the legal recognition of trans and gender diverse people, and better recognizing contemporary family and parenting in our modern society," the minister said.
As The Christian Post reported, the U.S. took similar actions in June 2021, with Secretary of State Antony Blinken announcing that the U.S. State Department would allow people to identify as the opposite sex on their passports. 
The news followed an October announcement by the Biden administration allowing individuals who identify as nonbinary or intersex to use an "X" marker on their passport instead of "M" for male or "F" for female. In April, the Biden administration announced that airport security would allow passengers to select their gender identity at security checks without supporting medical documentation.