Man Fired from Gym for Sharing Faith Wins Payout: Told Member Yoga Allows 'Evil' In the Body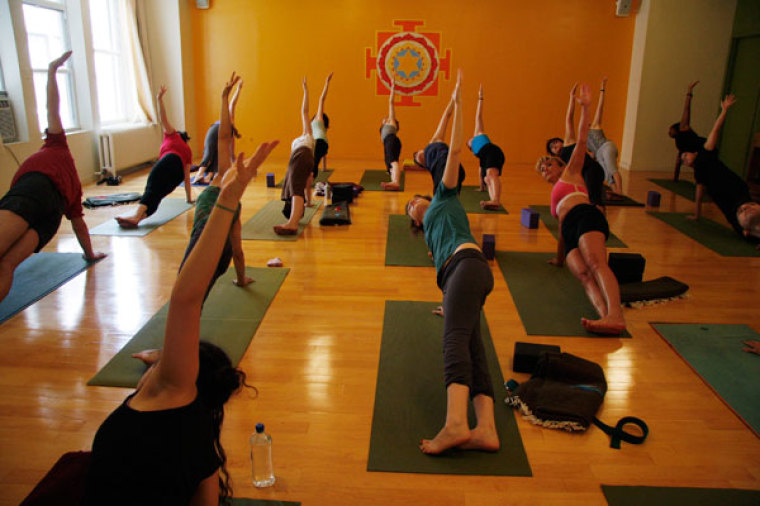 A UK fitness coach fired after telling a gym member that yoga would allow "evil" into her body, has won a payout from his former employer.
Maciej Grochowski, who is a Jehovah's Witness, was fired from a Virgin Active gym back in 2012 after a series of complaints about his religious views, however, a Manchester court ruled that he was unfairly dismissed, according to Daily Mail UK.
Grochowski, 38, received three formal warnings about sharing his religious opinions on issues like Halloween and Satanism, prior to his firing. Staff and gym members at Virgin reportedly complained about his "unwelcome" religious discussions on various occasions which prompted the warnings.
One woman complained after he reportedly told her that yoga was "dangerous" because it "opened up the chakras (energy points) and allowed evil in," which resulted in his final warning. On another occasion one former colleague accused him of sharing "homophobic views" in the staff room.
An employment tribunal ruled that Grochowski did not breach the terms of a final warning banning him from discussing religion and his former employer was ordered to pay him $1,099.59 after a 75 percent reduction for his behavior prior to the dismissal.
Last month an Irish man was awarded $94,290.00 after winning a similar lawsuit against his former employer.
John McAteer, who is a born-again Christian, was repeatedly warned by South Tipperary County Council to stop talking about his faith at work from 9:00 am to 5:00 pm and even during lunch breaks before being fired in 2010, according to The Irish Times.
The former Clonmel Borough civil engineer began working for the council in 2007, and in 2008 he was first warned against speaking openly about his faith after someone made a complaint to Human Resources.
McAteer faced disciplinary action on a number of occasions from 2008 to 2010, including a two-month suspension and mandatory counseling to help him stop sharing his faith.
"The treatment of the complainant and the monitoring of him by council staff directly related to his religious beliefs and the manifestation of these beliefs," said Equality Tribunal Officer Marian Duffy. "For these reasons, I am satisfied that the complainant has established a prima facie case of discriminatory treatment in relation to his conditions of employment and dismissal."