Man Turns Dead Brother's Wish to Give Away $500 Tip to Waiter Into a National Movement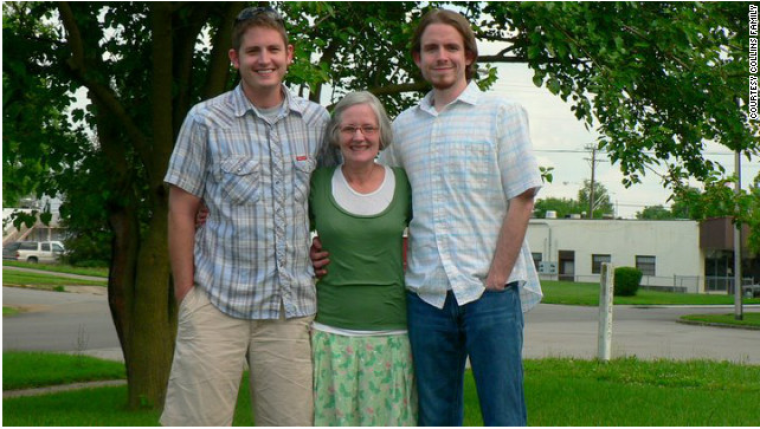 A Kentucky man who sought to honor his dead brother's last wish by tipping a waiter or waitress $500 has turned the event into a nationwide movement after public reaction to a video of his first big tip went viral on YouTube last year.
"My brother passed away July 7, 2012. His final wish in his will, if he left enough money, was that we have pizza and give the waiter or waitress a $500 tip," wrote Seth Collins about the video of the first $500 tip he made in his brother Aaron's honor.
"Aaron never had much money, and he didn't have enough to make this happen, so I started a website and took donations. On July 10 we were able to make his wish come true for the first time," he added.
He explained that Aaron, who died at 30, of an apparent suicide according to CNN, was simply trying to leave behind a legacy of kindness.
"We think he just wanted to provide a random act of kindness and generosity for someone he thought was under appreciated; the kind of thing that would make a lasting impact they would never forget," wrote Collins.
He asked people to donate money to keep paying the tip forwarding, and the public, which has viewed the video of the first tip more than 2.5 million times, delivered an overwhelming response.
"I've watched a few of these videos and ever since I've had a YouTube account I've never commented on a video till now...it's amazing to see such amazing people such as your brother to touch/help others even after his passing. Makes me want to do more for others. May your brother rest in peace," wrote Kaylan Schlosser about the video on YouTube.
When Collins first tells the waitress in the video of Aaron's wish, she was so surprised she asked repeatedly: "Are you serious? Are you kidding me?"
Once she realized he wasn't kidding the excited waitress tells him, "I'll share it. No really, I'll give the kitchen some."
"That's entirely up to you. He wanted it to just make an impact on someone's life," responded Collins.
Since the creation of that video, Collins has gone on to create 54 videos where he gives away a $500 tip to a lucky waiter or waitress in some part of the country, according to the website of the movement, which features videos of the different tip encounters.
Collins, who is currently in St. Louis, Mo., according to his Facebook page, will be surprising a lucky waiter or waitress in that city on Wednesday.
People are already giving him advice on where they think he should go have a slice.
"A friend of mine's boyfriend had a bicycle accident recently and is unable to work for three months. They are both servers at City Diner on South Grand. She could certainly use an extra $500," wrote Becca Christensen to Collins on Tuesday.
"I'm really glad to hear this happening in my city/area. I think it's so cool what you're doing for Aaron and to bring giving to others," wrote Rick Catlett.