Marching Band's Impressive Halftime Performance That Leads to a Soldier's Surprise Homecoming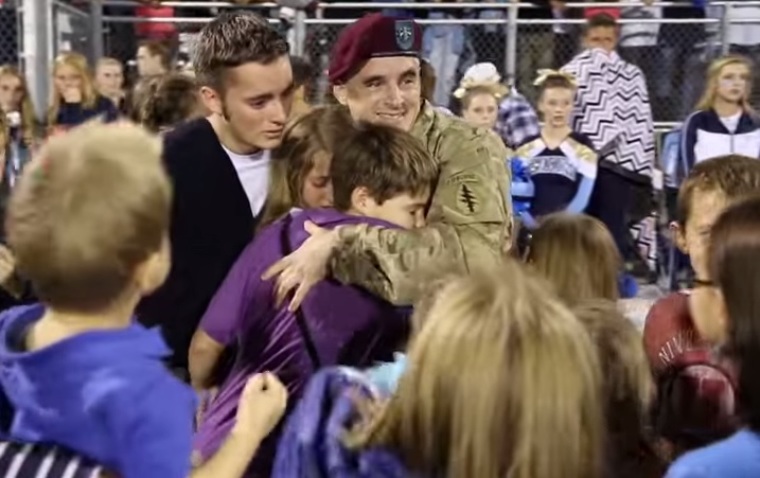 The Westlake High marching band's impressive performance starts off great and ends even better. First they play, then they welcomed home one of their own member's father from Afghanistan.
It goes from great to awesome in less than a minute. When you see this soldier surprise his family you can't help but feel moved. Grab a box of tissues for this reunion of a soldier and his family. God bless all those fighting oversees for our freedom. They are our heroes!
Check out this soldier's homecoming below: