Marco Rubio: 'We're Becoming a Society Incapable of Having Debate; Everyone Hates Everybody'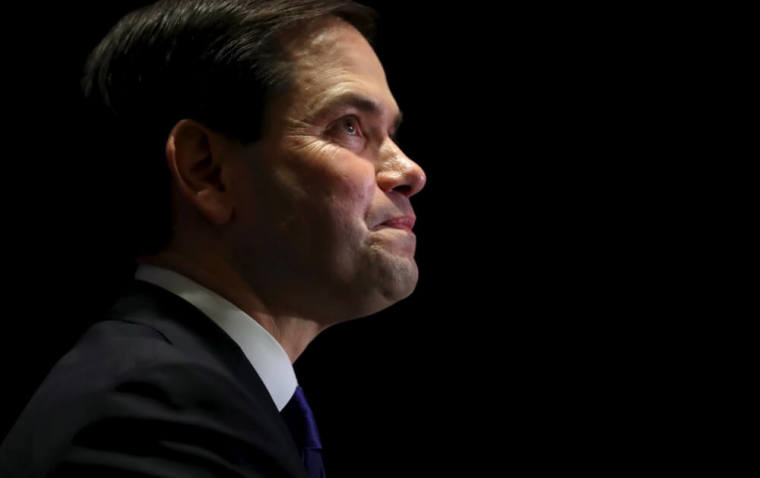 Speaking on the Senate floor the day after Sen. Elizabeth Warren, a Democrat, was "silenced," Republican Sen. Marco Rubio warned that "we are becoming a society incapable of having debate anymore."
"One of the great traditions of our nation is the ability to come forward and have debates," Florida Sen. Rubio said earlier this week. "But the founders and the framers and those who established the U.S. Senate and guided it for over two centuries understood that debate was impossible if matters became personal."
He added, "I don't know of a civilization in the history of the world that's been able to solve its problems when half the people in a country absolutely hate the other half of the people in that country."
During a late-night protest of Trump's nominee for attorney general, Sen. Jeff Sessions, earlier this week, Warren sought to read a 1986 letter by Coretta Scott King to oppose Sessions' then-nomination as a federal judge. Senate majority leader Mitch McConnell said she had violated rules against impugning other members of the Senate.
"We are becoming a society incapable of having debate anymore," Rubio continued. "We are reaching a point in this republic where we are not going to be able to solve the simplest of issues because everyone is putting themselves in a corner where everyone hates everybody."
Rubio, who ran for last year's Republican presidential nomination, also said, "I happen to remember in 2004 when then-Sen. John Kerry ran for president. Some pretty strong things were written and said about him. I was here for the vote when he was nominated and confirmed to be secretary of state. And I don't recall a single statement being written into the record about the things that have been said about him. And I want everybody to understand at the end of the night, this isn't a partisan issue."
Rubio continued that what's at stake "is not simply some rule but the ability of the most important nation on earth to debate in a productive and respectful way the pressing issues before it."
Last year, Rubio voiced regret about making personal attacks against Trump during his run for president.
"My kids were embarrassed by it. My wife didn't like it. I don't think it reflects good. That's not who I am. That's not what my campaign is going to be about or will ever be about again," Rubio told Fox News' "The Kelly File." "I'd do it differently – on the personal stuff. I'm not telling you he didn't deserve it, but that's not who I am and that's not what I want to be."
While Rubio strongly supports the traditional definition of marriage between one man and one woman, he has urged Christians to understand why gay people feel angry and humiliated that some do not recognize their relationship as a marriage. "In order to love people you have to listen to them," Rubio said in a speech last year.