Mariah Carey Says 'Everyone' Should Watch Bishop T.D. Jakes' New Show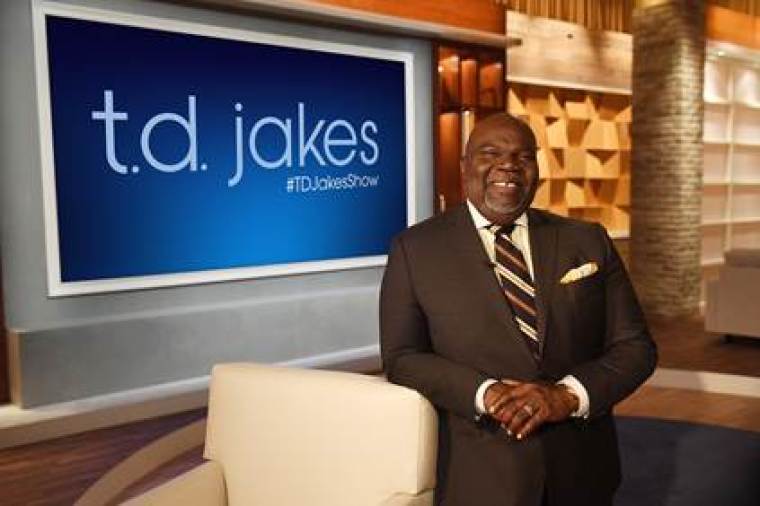 Singer Mariah Carey endorsed Bishop T.D. Jakes' new show as he brings his pastoral advice to daytime television with the premiere of "The T.D. Jakes Show."
The hour-long syndicated talk show premiered on Monday, Sept. 12 in 70 affiliates in the U.S. markets and will air Sept. 19 on the OWN Network. The live-studio-audience talk show features real-life personal stories and conversations with celebrity and non-celebrity guests along with empowering advice from The Potter's House minister.
Leading up to its release date, Carey, the world-renowned performer known for her love songs, took to Instagram with well wishes for Jakes.
"Wishing you all the best @bishopjakes I will be watching!" Carey posted along with a photo of the Dallas preacher.
On release date, she promoted the "T.D Jakes Show" again but this time Carey told her social media fans to tune in.
"Everyone could use a little T.D.J. in their TV DAY! #InTheVillage starts Sept 12 T.D. Jakes Show," she wrote on Facebook.
Every episode of the show will be filmed before a live studio audience in Los Angeles and will air weekdays in afternoon time periods around the country. It will also air as a multi-platform content experience on Facebook, Twitter and Instagram where audiences can engage with the show 24/7 through @tdjakesshow.
See a preview of "The T.D. Jakes Show" below:
Carey is known for her gospel influences in her music and has occasionally featured a gospel number on her extensive catalog of music. On her latest album Me. I Am Mariah...The Elusive Chanteuse, the singer showcases "Heavenly (No Ways Tired / Can't Give Up Now)," a passionate gospel number encouraging those listening to not give up. Carey can also be heard singing the Bible verse, "The Lord is close to the brokenhearted and saves those who are crushed in spirit," found in Psalm 34:18.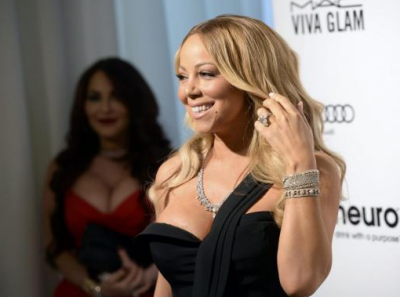 The singer has credited her Christian faith with helping her recover from a breakdown after the failure of her 2002 album Glitter. Carey's ex-husband Nick Cannon also has said in several interviews that faith is what initially helped them come together.
It has been widely reported that after losing her record deal with Virgin Records, she leaned on the Rev. Clarence Keaton who helped her rebuild her life.
According to an article in American magazine Cosmo Girl, Carey said: "I do believe that I have been born again in a lot of ways. I think what I've changed are my priorities and my relationships with God."
Follow Jeannie Law on Twitter:
@jlawcp