Mark Driscoll Answers: Does God Require All Christians to Tithe?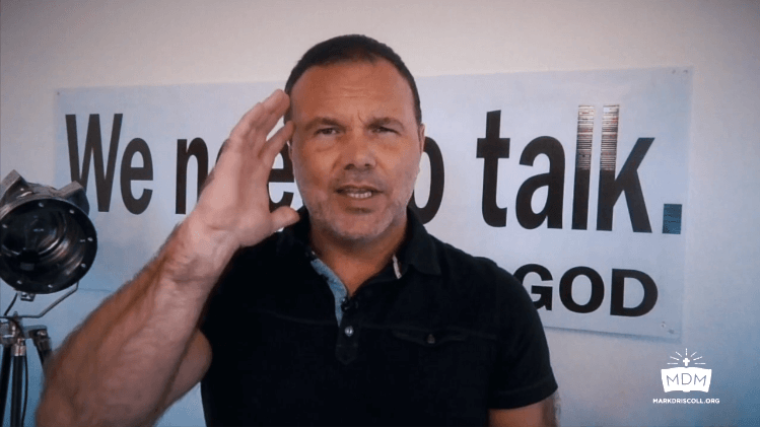 Mark Driscoll, senior pastor of Trinity Church in Scottsdale, Arizona, says while the New Testament does not make clear how much Christians should tithe, the biblical message of generosity should push Christians toward giving.
Driscoll, who regularly answers readers' queries about important Christian topics in his video messages, said one big question he has received is whether God requires all Christian to tithe.
The pastor began the discussion by saying that all things belong to God.
"Ownership is ultimately God's. He created everything that exists, and it ultimately all belongs to him," he said.
"If God is in a position of ownership, then we are in a position of stewardship," he added, noting that a steward uses something that belongs to someone else, and uses it the way the owner requires.
Looking into passages in the Old Testament of the Bible, he said there were particular tithing requirements, such as giving 10 percent that would go into church leadership. With other areas, such as feasts, festivals, helping the poor all adding up, Driscoll estimated that the total tithing requirement was somewhere around 25 percent.
He pointed out, however, that Jesus in the New Testament does not clearly say how much percentage Christians should actually give.
The Trinity Church pastor then highlighted the importance that the Bible places on generosity, reflecting on passages that warn Christians against worshiping their riches, but instead looking to honor God in everything they do.
"When we give, we're not taking it with us, we're taking it ahead," he added.
Driscoll revealed that when he was younger he didn't tithe, and would simply pass the church bucket along, but has since been called by God to give more and more of his money percentage wise each year to the church.
He advised Christians that while the New Covenant does not set a specific amount for tithing, it is a "good idea to ask the Lord" how much one should give to others.
"I'm not going to tell you what percentage, but I believe the Holy Spirit will," he added.
Driscoll, formally the pastor of the now dissolved Mars Hill Church, meanwhile saw a civil racketeering lawsuit against him dismissed by a U.S. District Court judge on Thursday.
"I am grateful to God for the dismissal of these false and malicious allegations," Driscoll told The Christian Post on Friday. "I remain steadfast and committed to preaching the Gospel of Jesus Christ. I am forever humbled and thankful for the prayers and tremendous support of family, friends, and fellow pastors."
The Seattle Times noted that the case was dismissed since the four plaintiffs named in the lawsuit did not have the money to pursue the case, and never served Driscoll or former chief elder Sutton Turner with the necessary documents.