Mark Driscoll Answers: Should Christians Celebrate Halloween?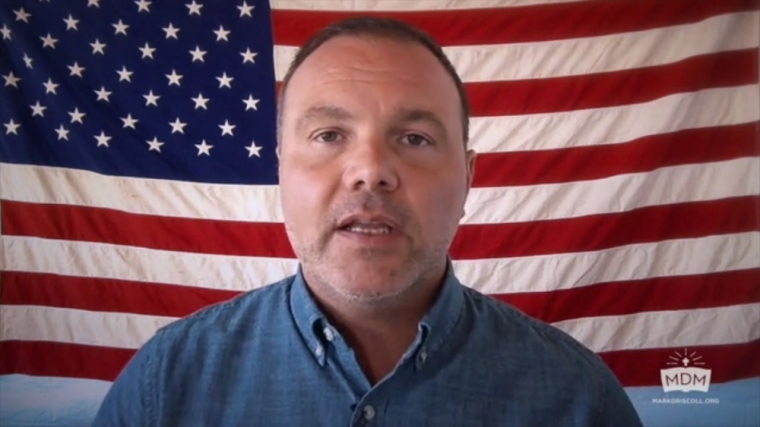 Trinity Church in Arizona pastor Mark Driscoll has said that Christians will again be faced with a dilemma this Halloween season about how to respond to the celebration, and said that the three choices ahead of them are "receive, reject, or redeem."
Driscoll pointed out in his video message on Monday answering a reader's question that Christians in different parts of the world and throughout history have had many different approaches to the various holidays and events of the calendar year, from Halloween to Easter to Christmas, and even birthdays.
The pastor outlined this long history and the great deal of positions Christians have taken on the holidays, and said that nowadays there is no universally agreed upon way that works for all people.
The specific question that Driscoll attempted to answer was: "I'd like to know if Christians should celebrate Halloween? Is this appropriate for someone who is seeking God?"
The pastor argued that whatever Christian families decide, they need to turn to prayer and God for guidance.
"These are the three options – receive, reject, or redeem," he argued.
"You may be wanting me to tell you 'yes' or 'no,' but I really think this is something to study through, to pray through."
Sharing from his own experience, Driscoll noted that he and his wife, Grace, first leaned toward rejecting Halloween when they first married.
"As our kids have gotten a little older, we have gotten into the position of redeem; and we couldn't with everything that goes on in the holiday just receive it all. That's where we are at personally in our conscience," he added.
The Trinity Church pastor said that Christians need to ask themselves "How do we stay faithful to God and loving to people?" while still observing or marking the various social events in the calendar year.
Other evangelical leaders, such as Shane Idleman, the founder and lead pastor of Westside Christian Fellowship in California, have also in the past said that Christians can look for ways to balance the holidays.
"Whatever your position, the question to ask is, 'Is my stance leading to love, joy, peace, contentment, gentleness, and kindness. Or is it leading to rigidity, arrogance, legalism, divisiveness, criticism, and anger over non-essentials?' The former is the filling of the Spirit; the later is the slippery slope of judgmentalism," Idleman wrote in October 2015.
Actor and prominent Christian Kirk Cameron has urged Christians to fully embrace Halloween and host parties inspired by the Word of God, while others, such as pastor Robert Jeffress, senior pastor of First Baptist Church in Dallas, have said that there is nothing wrong with Christians having fun, as long as smart decisions are made.
"I doubt there will be a lot of opportunity for [talking about God] on Halloween, but I think it can be a fun celebration for people," Jeffress told The Christian Post in October 2014. "There is nothing wrong with Christians having fun, but ultimately every parent has to make their own decision."