Mark Driscoll Petition Seeks to Remove Pastor From Hillsong Conferences for 'Undermining Women,' Calls Comeback 'Cheap Grace'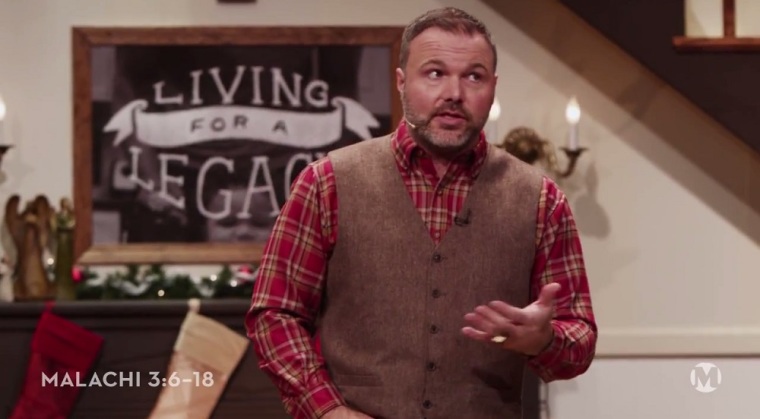 An online petition is urging Hillsong Conferences to remove former Mars Hill Church pastor Mark Driscoll from his scheduled appearances in Sydney and London, arguing that Hillsong would be sending the wrong message by endorsing the controversial pastor.
"By inviting Mark Driscoll to speak on the Hillsong platform, Hillsong are both endorsing and legitimising Mark's messages about women and ignoring the concerns being repeated by many internationally about his abusive behaviour, which has been corroborated by ex-members and ex-leaders of Mars Hill Church," reads the petition on Change.org, which has been signed by over 1,150 people as of Friday afternoon.
It adds that the pastor's statements against women during his leadership have "greatly undermined the Gospel message of women as leaders, evangelists and full members of the Body of Christ."
Driscoll, who stepped down from his now dissolved Seattle-based megachurch in October, has been planning a comeback tour with several speaking events lined up in the United States and abroad.
Driscoll faced a number of controversies during his time at Mars Hill, including allegations of plagiarism, misogyny and emotional abuse.
The pastor has sought to distance himself from the past, however, and recently told the congregation at Gold Creek Community Church north of Seattle during an appearance: "I would like to talk about Jesus instead of me: It would be much more pleasant and helpful," he said.
The Change.org petition acknowledges that Driscoll has apologized for some of his controversial remarks, but argued that the pastor has contentiously criticized what he calls "feminised men" and pushed the idea that women's roles belong solely within the home.
Australia's ABC pointed out more of his controversial remarks on women: "Ultimately, God created you and it is His penis. You are simply borrowing it for a while," he wrote back in 2001 on a church message board.
"While His penis is on loan you must admit that it is sort of just hanging out there very lonely as if it needed a home, sort of like a man wandering the streets looking for a house to live in," he continued.
"Knowing that His penis would need a home, God created a woman to be your wife. And when you marry her and look down you will notice that your wife is shaped differently than you and makes a very nice home."
The petition stated that forgiveness is possible for everyone, but argued that Driscoll has not apologized sufficiently.
"We fully believe that people can be restored and redeemed and that forgiveness is a fundamental part of Jesus' teaching. Mark Driscoll has never fully acknowledged or repented of the pain he has caused many ex-leaders and members of Mars Hill alongside the women and men he has hurt with his comments about leadership, gender and sexuality," it read.
"It has been only six months since Mark Driscoll resigned and to give him such large platforms in Europe and Australia, does not represent the Gospel of repentance and forgiveness, but that of cheap grace."
Brian Jacobsen, a former Mars Hill deacon, added that it was too early for Driscoll to be making such a comeback.
"Mark is unrepentant," Jacobsen told The Seattle Times. "Should Driscoll try to get a new church off the ground," he said, there would be an "awful lot of people who would oppose him in any way they could."
Jacobsen and other former Mars Hill members have been threatening a lawsuit that would seek a full accounting of alleged financial impropriety at the church during Driscoll's time.