Mark Driscoll's Resignation Set Mars Hill Church 'On a Different Trajectory,' Says Elder; Local Congregations Look to the Future After Decision to Dissolve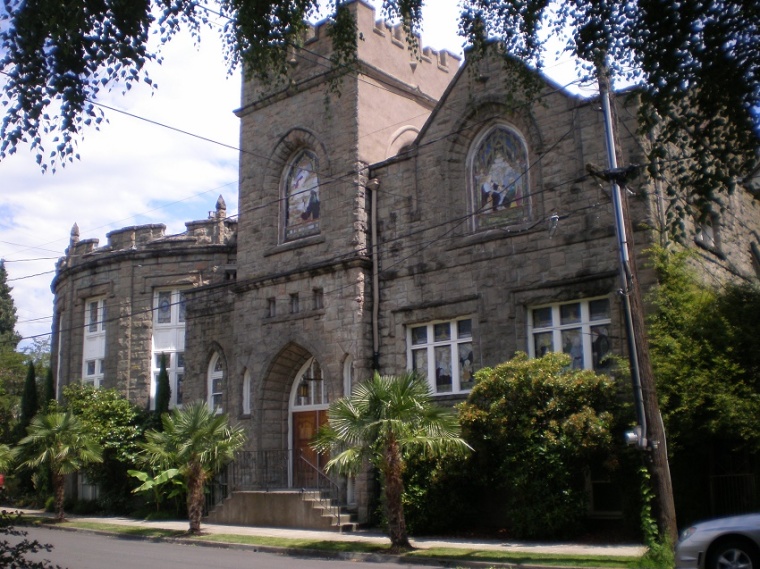 Thirteen regional congregations, primarily in the western region of the U.S., met for the first time at their churches on Sunday after learning on Friday that by the end of the year, they would no longer be under the umbrella of Seattle-based Mars Hill Church, once led by founder Mark Driscoll. For one local lead pastor at the Portland campus, who has been with the megachurch since 1999, the process and decision to dissolve made by its elders has been a difficult but exhilarating time.
"As we have made the decision to spread out in local churches I am sad to see Mars Hill go," Tim Smith, lead pastor at Mars Hill Portland and who sits on the board of elders, told The Christian Post on Monday. "God has used both Mark Driscoll and Mars Hill Church in incredible ways, in thousands of people's lives and for sure in my own life in significant ways. And so it's hard to see that go, but it's also exciting and hopeful in that it results in planting more churches which has always been something that's important to us."
While Mars Hill communications director Justin Dean confided to CP that it's too early to know each church's plans, he said, "The majority of our churches are choosing to continue as autonomous independent churches, rather than completely close down, which is exciting for us as it's our desire to see as many of these churches continue as possible."
It will be up to each lead pastor and their local elder teams to make final decisions, including church naming, structures, and bylaws, Dean said.
"Our intention is very much to continue as a church in Portland. We don't have a name yet and a lot of things are going to change and some things will remain the same," said Smith. "We'll still be gathering on Sundays to open the Bible and learn about Jesus and respond to Him in worship and communion. We'll still be scattering out in relationships [during the week] in community groups."
Mars Hill announced the decision to dissolve on Friday via a letter to the church written by teaching pastor Dave Bruskas and posted on its website. Local pastors and their congregations have been asked to either go independently, merge with another church, or disband entirely.
While Driscoll was not mentioned in the "Local Mission, Local Churches" blogpost, his recent resignation, on Oct. 14, from the multi-city megachurch he and his wife helped found 18 years ago, certainly played a factor in the decision to dissolve the Mars Hill Church network. Driscoll resigned after a series of calls were made for him to step down from ministry due to his admitted "divisive" leadership style.
Smith, who was part of the eldership team at Mars Hill looking into the charges against Driscoll, said he did not want to talk about the details or the process of the investigation, but did say it was necessary.
"It was an important process and very necessary for our church and it was also extremely difficult as you might imagine," he said. "We were in the final stages of that process when Mark resigned. I did not really see that coming. It was a surprise to me. That really set the whole church on a different trajectory."
Smith did want to talk about the impact Driscoll made on a personal level.
"My relationship with Mark has changed my life and God has used him as with so many and I'm grateful for what he has done," he said. "I'm praying for him and his family as they consider what's next. It's a hard process. It's a hard place to be and I would tell that to anyone with sincerity."
Dean, who attended Mars Hill at its Bellevue, Washington, location, told CP that local church attendance increased overall by 10-14 percent.
"At Bellevue, we heard from the local elders who announced that the Bellevue church will continue as a new independent church," Dean said. "There are still a lot of faithful people there who have been through a lot together and want to see the church continue to boldly preach the gospel. A lot needs to be decided over the next few months, such as hiring a preaching pastor and deciding on new bylaws, governance structure, and more."
He also had high praise for Driscoll.
"There's no doubt that Pastor Mark Driscoll had a profound impact at Mars Hill, and we are so thankful for him and the millions of people blessed by his preaching and teaching over the last 18 years," Dean said. "I am excited to see what he does next and my hope is that God will continue to use him to boldly preach the gospel."
He added that although the timing of the decision to dissolve was unexpected, a transition plan to move to independent churches was already in place as an option.
"While it's a difficult time for sure, we are celebrating that the last breath from Mars Hill will be planting new churches that will continue to preach the gospel and draw people closer to Jesus. That's been our mission all along, and it's great that it will continue for years to come," Dean said.