Marriage Debate 'Still a Winning Issue,' Conservatives Say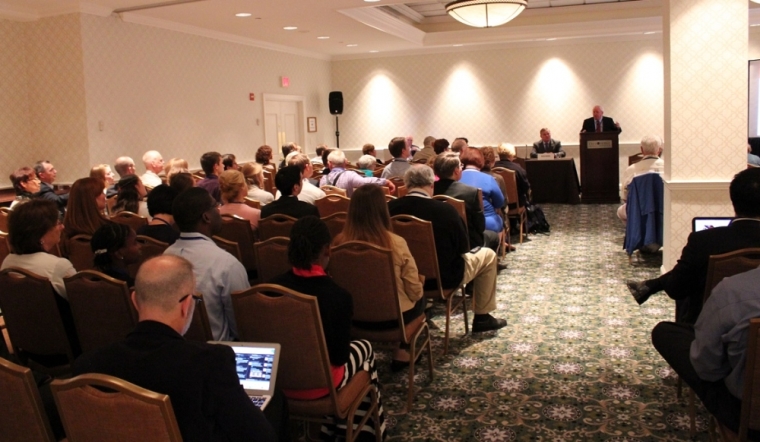 WASHINGTON — Conservatives can still win the marriage debate, traditional marriage advocates argued at the Values Voter Summit.
Titled "The Future of Marriage: To The Supreme Court and Beyond," the panel was held Saturday afternoon at the Omni Shoreham Hotel and sponsored by the National Organization for Marriage.
Brian Brown, president of NOM, said he believed the media was trying to portray the issue as one that conservatives were avoiding.
"There is an attempt to hijack the public discourse to move it in a direction where the marriage issue is already lost and a part of the strategy to do that is to convince folks like us and others that we shouldn't be talking about the issue," said Brown.
"We are up against great odds, but we are never going to stop fighting. Are you with me?" added Brown, receiving applause from the audience.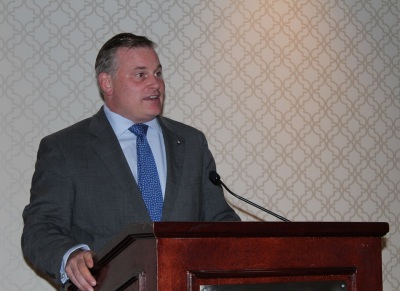 Over the past several months numerous lawsuits have made their way through the court system, arguing that state level bans on same-sex marriage are unconstitutional.
While most of the courts have ruled various state bans unconstitutional, enough judges have ruled in favor of the bans that most believe the issue will go to the U.S. Supreme Court.
In his remarks, NOM Chairman Dr. John Eastman spoke about the reasons why he was optimistic that the U.S. Supreme Court will rule in favor of the state bans.
This included the lesser-known 1971 Supreme Court case Baker vs. Nelson, which upheld a Minnesota Supreme Court ruling that the state's ban on gay marriage was legal.
Eastman also mentioned what he dubbed "The Roe v. Wade Syndrome," or that the highest court does not seek a widespread sweeping decision.
"It's hard to look at the map in the last ten years marriage has been reaffirmed, added to state constitutions and think this is just a couple outlier states that Justice Kennedy won't have any blowback if he strikes down all those laws," said Eastman.
"Justice Ginsburg even is nervous about constitutionalizing a controversial issue. She's in recent years gone on record as saying Roe vs. Wade created a whole lot of trouble because the Court overstepped its authority."
In addition to Brown and Eastman, Frank Schubert, president of the group Mission: Public Affairs, LLC, spoke on the nature of polls on support for same-sex marriage.
Schubert discussed various polls and surveys on gay marriage, arguing that various mainstream media polls have had problematic methodologies in gauging American public opinion. These included the specific wording of the survey questions and not allowing for a middle option for those being polled.
Schubert also cited a recent Pew Research poll that indicated that support for same-sex marriage support declining among the American population.
"It is not won, it is not lost," said Schubert regarding the marriage definition debate. "It is very much up for grabs and ... is still a winning issue."