Married Christian Congressman Vance McAllister Won't Seek Re-election After Being Caught on Video Kissing Staffer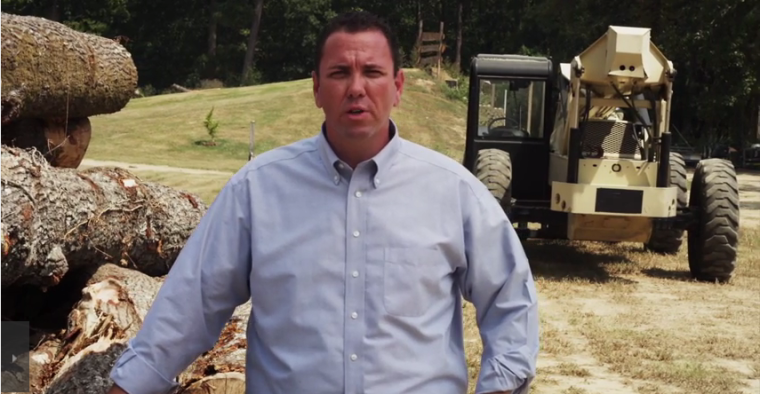 Congressman Vance McAllister, a Louisiana Republican who touted his marriage and Christian faith in a campaign ad, announced Monday that he will not seek re-election in November after he was caught on video kissing a woman who was not his wife.
"The past few weeks have been a trying time for my family," said McAllister in a statement reported by Politico. "As I've said before, there's no doubt I've made a mistake. I've failed those I care most about and let down the people who elected me to represent them."
"I take full responsibility for this personal failure and I'm truly sorry for what I've done. I have taken this time to reconcile with my wife and kids and I'm forever grateful for their support and forgiveness. The people of the Fifth District of Louisiana need and deserve a voice in Washington. Today, I am announcing that I will not seek re-election, but I will continue to be that voice and will uphold the office to which I was elected to serve for the remainder of my term," he added.
Weekly newspaper The Ouchita Citizen first published security video of the father of five kissing his married scheduler Melissa Hixon Peacock on April 7.
He had previously noted that he would run for re-election "unless there is an outcry for me not to serve" according to a report in the USA Today.
That outcry came from many quarters including a Republican charge led by Louisiana Gov. Bobby Jindal who called the congressman's announcement "a positive development."
"While we still believe the best course of action would have been for Congressman McAllister to resign so he can focus on his family, we are pleased Congressman McAllister and his constituents in the district can begin the process of putting this unfortunate situation behind them," said Jindal.