Married Pastor Charged After Admitting to Stealing $21K From Church to Pay Off Mistress He Met Online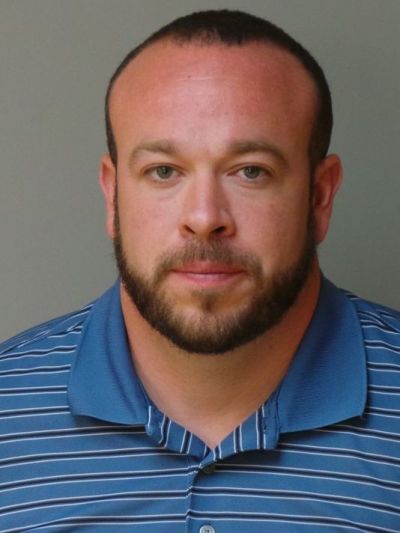 A 30-year-old pastor from St. Louis, Missouri, who allegedly stole more than $21,000 to pay off his 20-year-old mistress he met online, was charged with one count of felony stealing, leaving his neighbors in shock, and his church and family stunned.
Police say Ralph 'Drew' Sawyer, who served as pastor of the Lindsay Lane Missionary Baptist Church in Florissant, used the church's ATM card at a Florissant bank to withdraw thousands of dollars from the church's savings account to pay his unidentified mistress to keep quiet about their affair.
An investigation revealed that Sawyer made 35 withdrawals from the account in June and July, totaling $21,727.50, according to 13 News Now. It was the church's treasurer who first noticed the missing funds and launched an investigation, according to charging documents.
Sawyer turned himself in to local police after resigning as pastor on Aug. 11. He reportedly told investigators that he began an affair with the 20-year-old woman in March, and as the relationship progressed, the woman started asking for money. He said he kept paying her in hopes that she'd keep quiet until the relationship ended in early August.
One of Sawyer's neighbors, who did not want to be identified, told Fox 2 Now that she was surprised by the charges.
"Oh gee, I'm not going to judge anybody, that's for darn sure. But I'm shocked ... he's just so kind," she said.
"All religions have problems, I'm sure. This just happened to come out in the open. When you steal from the Church that's serious, very serious," she added.
Florissant Police Detective Andy Haarmann said Sawyer was devastated due to the shame he brought on his family.
"He is devastated. Just the whole incident, he's embarrassed of the incident, the shame it's brought his family, his wife and his children. He's very remorseful," said Haarmann.
The church is reportedly providing support for Sawyer's family and said in a media release that it would leave its former pastor to work things out with God and the court system.
"The members of Lindsay Lane Baptist Church are saddened by the actions taken by our former pastor. We believe this situation is between Ralph Sawyer, God, and the judicial process. We respectfully request for privacy as our church tries to heal during this very difficult time," said the statement.