Mars Hill Cancels Annual Resurgence Conference Amid Controversy Surrounding Mark Driscoll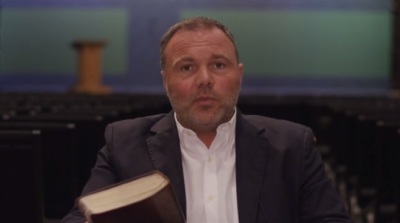 Mars Hill Church announced the cancellation of their annual Resurgence Conference late Thursday which was expected to feature a lineup of leading evangelical preachers, some who have reportedly cut ties with Pastor Mark Driscoll.
The announcement comes a week after Driscoll was dismissed from Acts 29, the church planting network he founded, because of questionable leadership, officials of the group of national church leaders said. In a statement on the Mars Hill website, organizers said the conference had to be called off because of additional challenges.
"The Resurgence Conference has always been born out of our love of Jesus and the church, and the desire to support efforts to grow leaders to grow churches. Unfortunately, we have decided to cancel this year's conference due to unforeseen changes to our speaker line-up and other challenges we believe would make it difficult to provide the quality of conference people have come to expect from Resurgence," reads the statement.
The Resurgence 2014 conference was set to take place in October in Bellevue, Washington and was to include Greg Laurie, James MacDonald, Paul Tripp and others as speakers. MacDonald and Tripp recently resigned from a Mars Hill oversight board.
Driscoll's troubles have been broiling over the last few months, beginning with accusations against the megachurch pastor for plagiarism and for hiring a marketing company to ensure that Real Marriage, a book he co-authored with his wife Grace, made the New York Times best-seller list. Driscoll eventually admitted and apologized for the marketing ploy.
Former members of his church also took part in a peaceful protest a few weeks ago to express their frustration against Driscoll for dismissing church leaders from Mars Hill in an abrupt manner.
Several ex-Mars Hill members, including former pastors and program directors, have also accused Driscoll of misconduct, claiming he abused his authority, mistreated people, and created an unhealthy culture.
He also recently faced criticism about remarks toward women under a pseudonym on the church's website 14 years ago where he condemned the majority of Christian men for being "Promise Keeping homoerotic worship loving mama's boy sensitive emasculated neutered exact male replica evangellyfish." Driscoll also noted that America is a "pussified nation" in his post which was taken down shortly after it was published. He recently apologized for the remarks.
His myriad of problems have resulted in LifeWay, the nation's second largest Christian book retailer, pulling Driscoll's books from its website and 186 stores. Driscoll was also taken off the roster of the upcoming "Act Like Men" Conference where he was slated to speak.