'Marvel vs. Capcom: Infinite' News: Release Date in Late 2017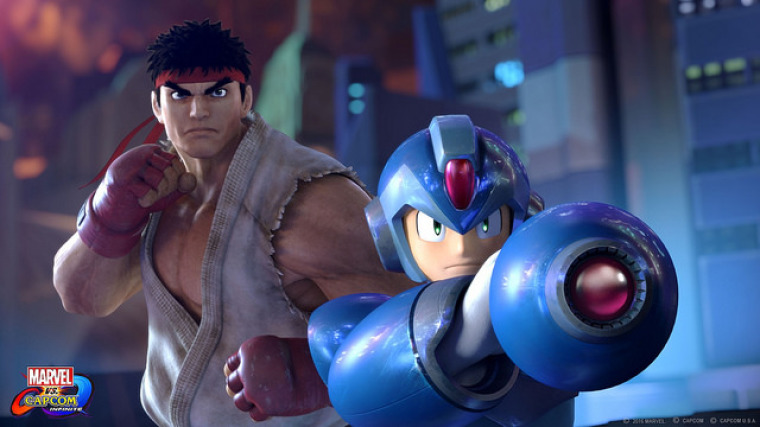 The long-awaited sequel to the "Marvel vs. Capcom" game series, "Marvel vs. Capcom: Infinite," will be coming out by late 2017. The game will be available for the Xbox One, the Playstation 4 (PS4) and PC.
Fighting game fans, the wait is over! The worlds of Marvel and Capcom will once again collide in a flurry of cross-over battles when the classic franchise returns in "Marvel vs. Capcom: Infinite." Neidal Crisan, Director of Digital Media and eSports for Capcom, stopped by the PlayStation blog to drop some details on the upcoming game.
The old three-versus-three team battle format is getting a revamp for this generation. The previous "Marvel vs. Capcom 3" had the players choosing three characters, then one of three assist modes for each of them. Not this time — according to an interview by Game Informer, Capcom chose to go with a more limited two-versus-two mode to make the game more accessible. Mike Evans, Director of Production at Capcom, prefers that casual players are able to jump right in without getting buried in a ton of options.
As if to make up for this streamlining, Capcom has replaced the old "X-factor" mechanic with six power-up options called "Infinity Stones." So far two stones have been shown, one with "power" and the other with "time" abilities. Like the X-factor mechanic, the infinity stone can be expended anytime. Instead of a single X-factor effect, different stones appear to have different effects on a fighter. A "power" stone seems to increase the damage for attacks. The "time" stone may add the ability to dodge and land more hits when doing a combo.
Six confirmed fighters have been seen so far: Mega Man, Ryu, Iron Man, Captain Marvel, Captain America and Morrigan. The rest of the characters in the roster that will make it by release is still unknown, but Game Informer offers a bit of insight gained from their interview. Marvel has mentioned that it wants to be forward-thinking when it comes to their characters.
Does this mean the game have a greater part of their roster made up by newer characters instead of the older ones? It remains to be seen, but their answer had lead some fans to believe that characters from the "Marvel Cinematic Universe" would make it into the game.
Watch the teaser video for "Marvel vs. Capcom: Infinite" below.