Mary-Kate Olsen Brown Hair to Suit 'Hugh Hefner' Boyfriend (PHOTOS)
Famous as a natural blonde, Mary Kate Olsen has decided to trade in her honey locks for a new, dark brown 'do.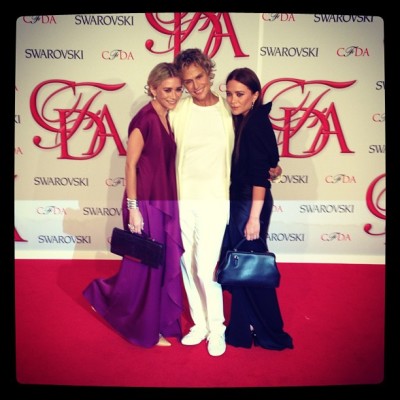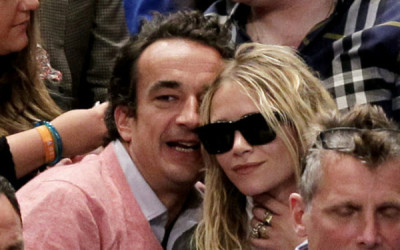 Mary Kate Olsen appeared on the red carpet Monday night in New York, showing off a new, much darker hairstyle, according to People magazine. Mary Kate and Ashley both appeared at the 2012 Council Of Fashion Designers Of America Fashion Awards to accept an award for their high fashion design line "The Row."
Mary Kate arrived wearing a long black gown, one of a number produced by her and her sister's fashion line. The 25-year-old designer paired the look with Sidney Garber jewelry and Louis Vuitton shoes.
The sisters took the lead on well-known designers like Marc Jacobs, going home with the Womenswear Designer of the Year Award.
The new look for Mary Kate, may be a reflection of her new boyfriend's taste. It was confirmed only days ago that Olsen was dating French president Nicolas Sarkozy's younger brother, Olivier Sarkozy. Olivier, an asset manager, was not present at the event.
A source explained that Mary Kate, 25, had chosen to date Olivier, 42, because she had outgrown the men her own age.
"It's true, they're dating, and she's definitely interested in him," the source told Us Weekly. "MK is constantly complaining about boys not being mature enough for her. She got the kids out of her system. Now being a businesswoman dominates her time, and she is rarely impressed with guys."
The couple was recently spotted at a New York Knicks game, Olivier apparently stroking Mary Kate's hair, according to Mail Online.
Some users questioned the relationship, suggesting that the age difference was too vast.
"I am just paraphrasing the comment a DM reader posted last week: That photo of the two of them just looks creepy. (In fact, I personally find it creepier than any photo I've ever seen of Hugh Hefner, and until now I thought he was the creepiest old man on the planet.)" Keiko posted on the Daily Mail blog.
Mary-Kate Olsen Dating Much Older Frenchman (VIDEO)