'Thank you Jesus': Mary Lou Retton's daughter celebrates mom's release from hospital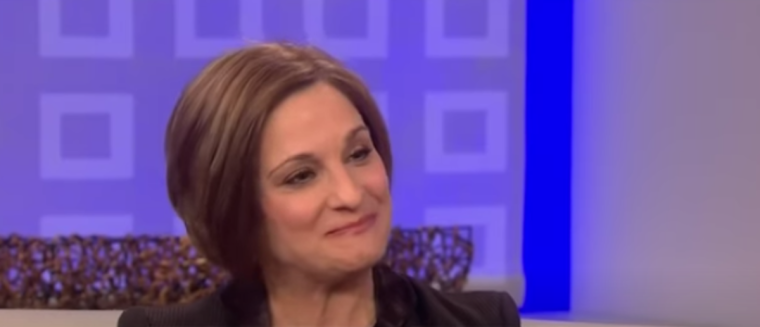 Decorated Olympic gymnast Mary Lou Retton is home from the hospital weeks after a battle with pneumonia led to her being admitted into the Intensive Care Unit, and her daughter is giving thanks to Jesus for her mother's recovery. 
A fundraiser set up on the crowdfunding platform Spotfund by McKenna Kelley detailed how Retton, her mother, "has a very rare form of pneumonia and is fighting for her life." Kelley explained that Retton was "not able to breathe on her own" and had "been in the ICU for over a week now." Noting that her mother was "not insured," Kelley requested that people "PRAY" and "help us with finances for the hospital bill."
"ANYTHING, absolutely anything, would be so helpful for my family and my mom," she added. While the fundraiser had a goal of $50,000, it has exceeded expectations by raising $459,354 as of Wednesday afternoon.
Kelley has repeatedly posted updates on her mother's status on her Instagram account. She first shared an update about her mother's condition on Oct. 11 and informed her followers of positive developments in her mother's recovery process on Oct. 14. 
Kelley's most recent update, posted Tuesday, announced that "Mom is HOME & in recovery mode." She acknowledged that "we still have a long road ahead of us" and expressed confidence that her mother was making "baby steps" toward a complete recovery.
"We are overwhelmed with the love and support from everyone," Kelley wrote. "Grateful doesn't scrape the surface of the posture of our hearts. Thank you Jesus, thank you doctors & nurses, thank you to this loving community of support." 
Kelley identifies herself as a "daughter of the king" on her Instagram account and highlighted her faith in God in the two previous updates. In the Oct. 11 post, Kelley requested "continued prayers and positive thoughts" for Retton. The Oct. 14 update declared that "prayers have been felt and are being answered," accompanied by an emoji of praying hands. 
According to Olympedia, a database of athletes who have competed in the Olympic games over the years, Retton competed at the 1984 Summer Olympics in Los Angeles, California, as a 16-year-old. She secured five medals for Team USA. Retton won a gold medal in the Individual All-Around competition for women's gymnastics.
Additionally, Retton earned a silver medal in the Team All-Around competition as well as the Horse Vault contest for women's gymnastics. She picked up bronze medals in both the Floor Exercise and Uneven Bars competitions while coming in fourth on the balance beam.
Retton's performance at the 1984 Olympics earned her the titles of Sports Illustrated's "Sportsman of the Year" and the "Associated Press' Amateur Athlete of the Year" that year. In 1993, nearly a decade after her Olympic performances won her the nickname "America's Sweetheart," Retton received the title of "Most Popular Athlete in America" based on a national survey. Retton's Instagram page describes her as a "motivational speaker" and a "mother to 4 daughters." 
In addition to competing at the 1984 Olympics, Retton also won the American Cup, the American Classic and the Chunichi Cup in 1983, and won the American Cup again in 1985 before retiring from the sport. She is a member of the U.S. Olympic Committee Hall of Fame, the U.S. Gymnastics Hall of Fame and the International Gymnastics Hall of Fame. 
Kelley followed in her mother's footsteps by pursuing competitive gymnastics. She competed at Louisiana State University, earning a spot on the Southeastern Conference's Academic Honor Roll throughout all four years of college in addition to winning the titles of SEC Floor Exercise Champion in 2017 and the National Collegiate Athletic Association's Baton Rouge Floor Exercise Champion in 2019. Her biography, as compiled by LSU, says she attended Second Baptist School in Houston, Texas.