Mary Mary's Tina Campbell Happier Than Ever, 'Welcomes Fans Into God's New Creation With Husband'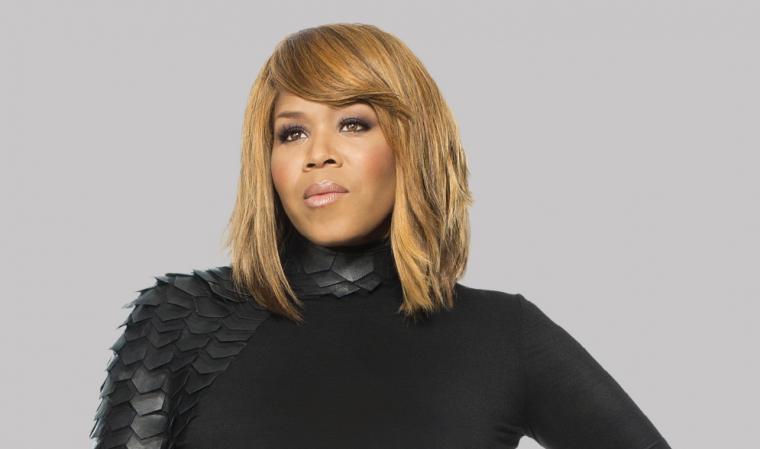 Tina Campbell, one half of the gospel music singing duo Mary Mary, insists she fully trusts her husband after going through a very public struggle with his infidelity.
Tina, 40, is married to gospel drummer Teddy Campbell, who has also worked as the percussionist for "The Tonight Show" with Jay Leno. On her WE tv reality television series "Mary Mary," Tina let fans know that she was working on rebuilding her relationship after finding out about her husband's infidelities.
Now that the pair have let God work on their marriage, they are grateful to fans who have stuck by them and are inviting people to witness a new chapter in their journey. In a new joint Instagram account, the happy couple recently shared a heartfelt message with fans.
"Ok guys, we love yall so much and we thank yall for staying down with us! We are happier than we've ever been and we thank yall who prayed for us," Teddy and Tina's Instagram message reads. "Welcome to the journey into Gods New Creation. #TeddyandTina."
Earlier this year Tina told Sister 2 Sister Magazine that she trusts her husband once again.
"All of my trust has come back. I love my husband more than I ever did," Tina told S2S Magazine. "I am deeply in love with him."
The singer revealed how she was able to overcome her marital issues to get close with her husband once again.
"Everything I ask my husband, everything I've required of my husband through this process, every single thing, he did it," she told the magazine. "I know every explicit detail of every single thing with every single affair. Every woman can't handle that, but for me and the stage that I'm gonna be at in my life, I needed to know."
Tina previously let her Twitter followers know that she gained strength in prayer.
"Strength came from the Lord's Prayer. I prayed nightly," she tweeted a few months ago. "When I realized I didn't live it I was ashamed before God. So I made a decision to live what I had been singing about for decades."