Matt Redman Merges Cultures With Unifying Album Amid Looming Racial Tensions (Interview)
Matt Redman Merges Cultures With Unifying Album Amid Looming Racial Tensions (Interview)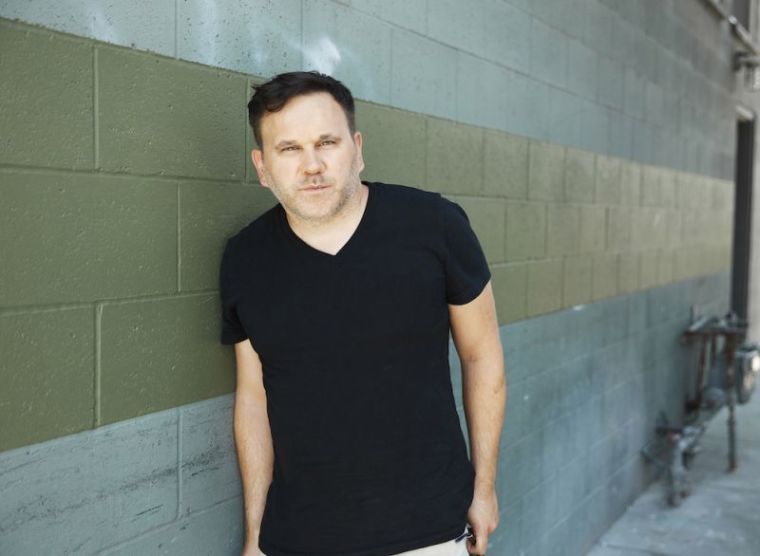 Two-time Grammy award winner Matt Redman released his 13th album, Glory Song on Sept. 29 and in a display of Christian unity, the singer brings together different genres and artists for the musical collection.
Glory Song was recorded at the iconic Capitol Studios in L.A. with a timely theme of unity. On the album, Redman collaborated with Contemporary and Gospel powerhouses such as Chris Tomlin, Bryan and Katie Torwalt, Kierra Sheard, Tasha Cobbs Leonard along with a gospel choir.
Below is an edited transcript of Redman's interview with The Christian Post in which he explains his heart to come together to worship during times of great social unrest.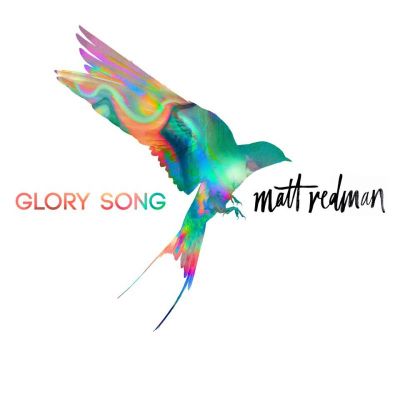 Christian Post: Glory Song is pegged a "unifying, diverse piece of work," why is that important during these times?
Redman: I think it's so important that the church displays what it can look like to be "one." Our society can be so fragmented, and there's an opportunity for the worshipping church to give some leadership into that area.
I love that on this record we got to team up with some different streams of the church, but find ourselves becoming one choir, one voice. I made the decision to go in that direction on this record mainly for friendship reasons and musicality reasons, but obviously, there's a political/cultural element too. I'm so aware that not a week goes by right now where there isn't some new focus on the area of racial injustice, and as a society we've still got so far to go. At the end of the day, I'm just a little Englishman, and this is just music, but I hope it reflects something positive in this area.
CP: After 13 albums, what was your motivation on this one?
Redman: I love the pursuit of songwriting, and I've seen what songs can do in people's lives. A new song that is biblical and hopeful and relevant can breathe so much peace or joy or stability into someone's heart. Some of the stories that come back from songs flying around the globe are so encouraging. So this album is ultimately about presenting these new songs, and offering them out to the church in case they can be helpful.
CP: You collaborated with popular Gospel artists Kierra Sheard and Tasha Cobbs Leonard on this album. How was it merging musical cultures?
Redman: Brilliant! I learned so much from them. Tasha was involved right from early on in the songwriting process, and it's fantastic to see how other streams of the church approach the art and heart of songwriting. Both Kierra and Tasha have great big voices, but as good as they are, their voices are outweighed by their hearts, which is always an awesome thing!
CP: What can other believers who might let differences divide them, learn from doing ministry with people that are different from them?
Redman: We can learn so much. I have the privilege of ministering in many different streams of the church. When you do that you're never going to subscribe to everything each other believe, but there's always so much common ground. The main and plain stuff you have in common, so you build upon that. I've never found a stream of the church I didn't learn something from. Every single time, even if I didn't personally agree with everything, there was something I took away, or learned, and felt like a stronger worshipper or worship leader.
CP: How do you keep yourself from getting emotionally involved in all that is going on in the world (racial tension, natural disasters, mass killings)?
Redman: I love to say that not only is the throne room of God a place of reverence, it's always a place of refuge. So when everything else in life seems to be shifting, or breaking and shaking apart, there's a place that is always stable, safe, and constant. When we draw near to God in worship, and approach His throne, we tap into that. It's a very re-assuring place, where we're reminded that there's a God on His throne, and even when we don't understand everything, we can trust it to Him.
CP: What role does worship play in it all?
Redman: When we sing our songs of worship, not only do we praise God through them, but we preach to ourselves. As we sing the truth of who it is we're worshipping, as well as honoring God, it can be so helpful to us. Worship is about magnifying the right things. It can be so easy to let the struggles of this become all consuming, and we definitely must not ignore them or practice some kind of escapism. But when we worship, instead of magnifying and focusing on those things, we magnify and focus on the name, the strength, the power, the wisdom, the grace and the greatness of Jesus. When we do that, it puts everything into perspective.
CP: Which song on Glory Song is currently ministering to you and why?
Redman: I'd have to say "One Day (When we all get to heaven)." I led it recently at a worship-filled prayer vigil in Las Vegas, soon after the devastating shootings, with about 3,500 gathered, and thousands more watching online. It was such a poignant moment, and I definitely didn't take it lightly. It was such a privilege to be entrusted to sing this song over everyone gathered.
Redman and Cobbs Leonard will perform their duet, "Gracefully Broken" at the 48th Annual Gospel Music Association (GMA) Dove Awards on Tuesday, Oct. 17 in Nashville, Tenn.
Glory Song is now available, to get a copy or for more information visit Redman's website.