Matthew McConaughey on Marriage; 'Let's Go Make a Convenant With You, Me and God'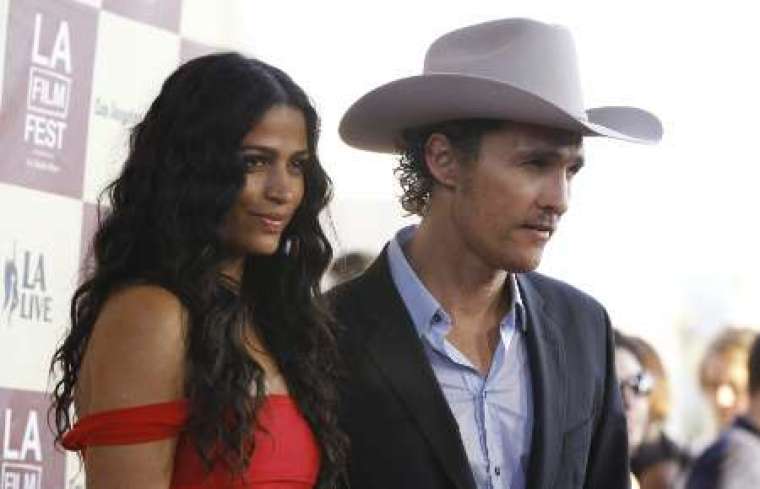 Matthew McConaughey recently admitted that his decision to marry longtime girlfriend Camila Alves required a lot of reflection as well as guidance from their pastor.
Together since 2006, McConaughey and Alves welcomed two children before finally tying the knot in June 2012. And since their nuptials, the couple has welcomed a third child. However, without careful study and spiritual guidance, the pair may not have ever married at all.
"We talked about it spiritually," McConaughey explained to GQ magazine this week. "We did a lot of reading and talked to a lot of people that had been divorced, a lot of people that had been happily married. We talked to our pastor. In the end, our understanding was, 'Let's go make a covenant, with you, me, and God."
Furthermore, the ultimate decision to take an oath before God helped McConaughey view marriage as more than just a "destination."
"I had to get to the point where I saw [getting married] as more than just the thing to do," the actor said. "I wanted to really want to. You know, I didn't want it to be just a destination; the fun is that we're on the adventure together."
Meanwhile, McConaughey and Alves married in a Catholic ceremony at their Texas home where they recited Biblical texts.
"We chose verses from the Bible that moved us and speak to who we are as a couple," the actor revealed at the time, according to People.com.
In the past, the "Interstellar" star has publicly addressed his faith in several forms. For instance, after winning an Oscar Award for Best Actor in the film "Dallas Buyer's Club," he fervently thanked God for his accomplishments.
"First off, I want to thank God, because that's who I look up to," McConaughey began in the revealing acceptance speech. "He has graced my life with opportunities that I know are not of my hand or of any other human hand. He has shown me that… It's a scientific fact that gratitude reciprocates. In the words of the late Charlie Laughton who said, 'When you've got God you've got a friend- and that friend is you.'"