Matthew West Reflects on Heaven, Reads Revelations 21:4 After Uncle Dies From Cancer
Matthew West Reflects on Heaven, Reads Revelations 21:4 After Uncle Dies From Cancer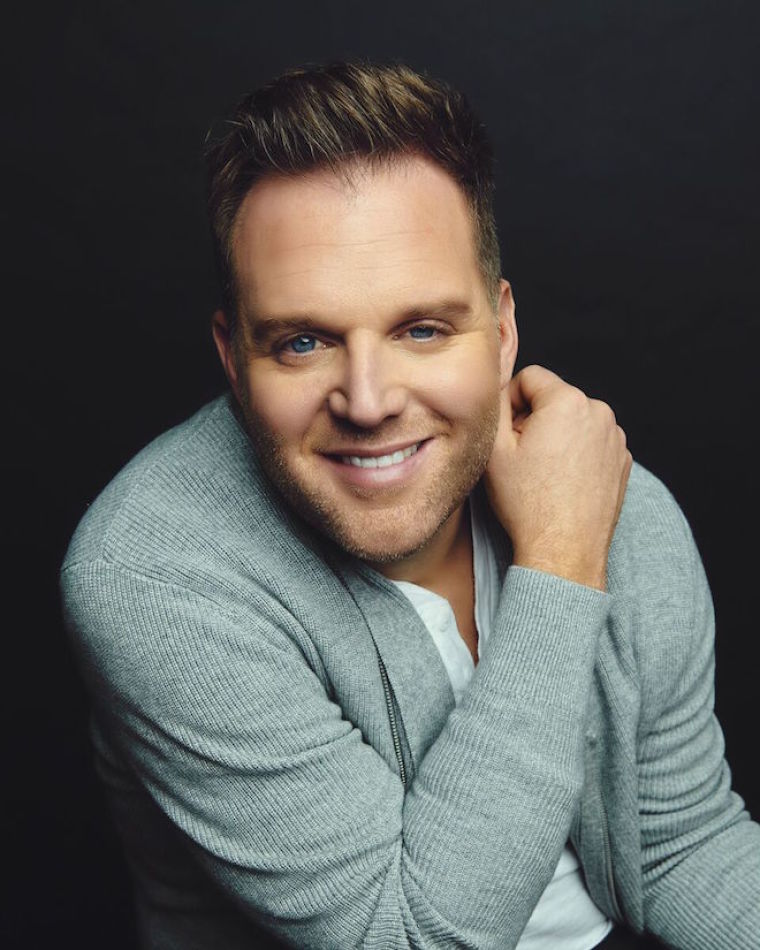 Singer Matthew West took to social media to reflect on Heaven and honor the life of his uncle, Doug, who died this week from cancer.
West posted the announcement about his family's loss on Facebook Wednesday, saying:
"Heavy hearted today for my family. My uncle, Doug, went home to be with the Lord last night. He taught me how to play the first chords I ever learned on guitar. Appreciate your prayers everyone. He was blind from early childhood and I keep thinking that today he's got 20/20 vision. His faith is now his sight. Heaven is the hope we can hold onto. I believe that with all my heart."
The Dove Award-winning artist has been busy promoting his music and was scheduled to do a Facebook live video Thursday not too long after he received the news about his uncle's passing. The Illinois-born singer said he almost canceled the live stream, but to his supporters' surprise West logged on in honor of his uncle.
"Going to share a couple songs, share a quick devotion in honor of my uncle who just passed last night, and will take some questions," West said at the top of his live stream. He then sang an acoustic version of his new song, "Mended."
After he finished, West spoke about his uncle and explained why he decided to log on.
"I'm home, in my home in Franklin, Tennessee. I'm in my living room as I promised. I'll be totally honest with you, my team and I have planned for me to go online tonight and do this live but they almost cancelled it because my family had a tragedy yesterday.
"My uncle just passed away and he's been battling cancer and he went home to be with the Lord. My mom and my dad are with his family and they were there with him when he passed. So it's been a day filled with heavy hearts for my whole family. My uncle, Doug, was a pretty special and amazing guy. I was going to cancel but then I thought maybe I'll still go live and do this little hang with you guys tonight in his honor," West confessed.
Thousands tuned in and flooded his feed with support and well wishes. With his two daughters and wife in the background, West thanked his supporters for their prayers and shared a few of his memories of his uncle.
"It's my mom's brother, my uncle, Doug, actually had cancer as a child and as a result he lost his eyesight. So he spent most of his life from a very early age completely blind. He was definitely one of our favorite uncles, my brothers and I," he continued.
"I have pretty amazing memories of times spent with him growing up. One of my most lasting memories — and I'll be remembering this as I travel to sing at his memorial service next week — is that he was one of the first ones who got me excited about the guitar," West said. "Being a blind man his whole life, he had a love for music and a great ear for music. He was always playing guitar, writing songs and recording. He taught me some of the first chords I'm playing."
West also recalled singing at church with his uncle and reflected on how he was an avid supporter of his music and would always go to his shows. He then shared that his uncle would talk about the sound of his live shows while his wife described the visuals for him.
"One of the coolest memories I have of my uncle beyond that was after my career kind of took off. This was a few years ago. I was doing a concert in Michigan and he came to the show and I surprised him and brought him onstage. I brought him on stage this particular night, put my electric guitar in his hands, and he played with the band and rocked a solo," West illustrated.
"So tonight, I'm here in honor my uncle, Doug. And I know it's part of life but we're holding on to the hope of Heaven that God offers to each of us. I wanted to read a scripture tonight that might encourage you guys. This verse is in honor of my uncle and I'm going to read it to you because some of you might be going through a difficult time in your life."
Reading from Revelation 21:4, West said: "He will wipe every tear from their eyes and there will be no more sorrow or crying or pain, all these things are gone forever."
After performing a few of his hits, West concluded the live stream by saying there have been many tears shed by his family and he is especially praying for his mother and grandparents.