Matthew West says he 'unapologetically' accepted White House invitation to sing at National Christmas Tree lighting
Matthew West says he 'unapologetically' accepted White House invitation to sing at National Christmas Tree lighting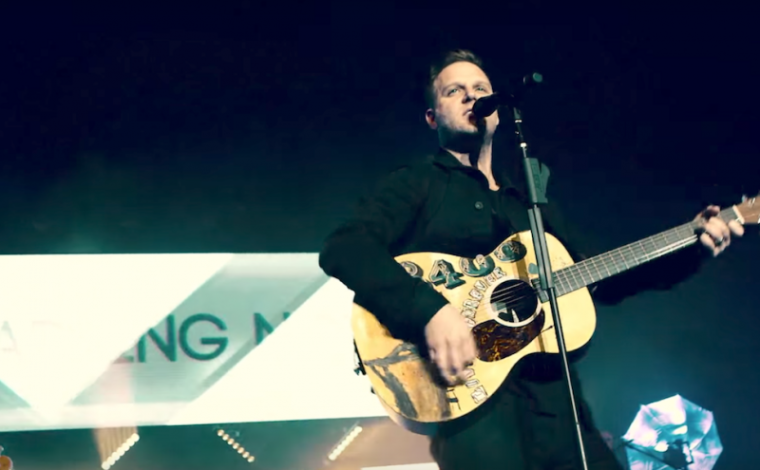 Christian singer Matthew West has announced to fans that he'll be singing at the 98th annual National Christmas Tree lighting ceremony despite past rebukes from some fans who oppose his affiliation with the Trump administration. 
The 41-year-old "Do Something" singer is expected to be the only Christian music artist to perform at the National Christmas Tree lighting ceremony Wednesday night. He said he was invited after traveling to Washington, D.C. several times for various events such as performing at the National Prayer Breakfast.
During a recent interview with Faithwire, West admitted that he's received backlash from a few of his followers on social media for taking past invitations to perform at White House events and "aligning" with President Donald Trump. For the Christian singer, however, he sees each invitation as an opportunity to spread hope.
"I don't care, regardless of which president is in office, if I'm invited to be a part of an event at the White House, that holds a special place in history and my family would be honored to be a part of any event we're invited to," he said.
"People read into it what they want. For me, I just unapologetically accepted the invitation to sing at the Christmas Tree lighting. I'm excited to be a part of it," he added, explaining that he's "thankful for the open door." 
"That's a chance for me to have a voice and impact people on a greater level," West continued.
Although he's expected to be the only faith-based singer on the bill, West said he was asked to perform a non-religious song, "Run, Run Rudolph" at the holiday festival. "I was really curious which songs they would ask me to perform, and sure enough, I was asked to perform the deeply spiritual 'Run, Run Rudolph," West joked. "Of course, I said I'll sing whatever you want me to sing."
"Excited to tell you guys that I'll be performing at the 96th annual @TheNationalTree Lighting at @PresParkNPS on November 28th! Tune in to @ovationtv & @reelzchannel on Dec. 2 to catch my performance. Honored to have this opportunity & be part of this holiday tradition," he tweeted.