Max Lucado teams up with Chris Tomlin for 'hope'-filled Good Friday service on TBN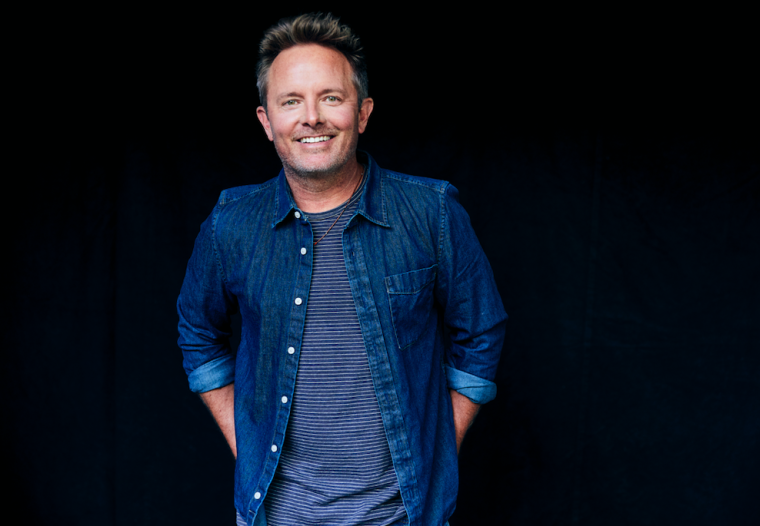 On the heels of a difficult year, pastor and author Max Lucado is teaming up with Chris Tomlin and other chart-topping artists for "Good Friday Worldwide," a worship service that will bring hope, peace, and reflect on the meaning of Christ's suffering and death.
Airing on TBN this Friday at 8 p.m. ET,  "Good Friday Worldwide" will feature a sermon from Lucado, along with worship led by Tomlin, Pat Barrett and We The Kingdom. The program will also feature an unannounced award-winning musical guest for an "unforgettable and powerful moment," according to a press release.
"We deeply need the message of Good Friday this year," Lucado told The Christian Post. "The last months have taken their toll on our emotional strength, relationships, and stability. The Good Friday message is much needed and welcomed this year. I'm honored to partner with Chris Tomlin in an effort to bring hope to the viewers of Good Friday Worldwide."
In addition to airing on TBN, "Good Friday Worldwide" will simulcast with radio partners K-LOVE and Air1, along with 30 radio stations across the country. The program will reach audiences in at least 32 countries with the hope of the Gospel. 
TBN Chairman Matt Crouch said, "This Good Friday, believers across the Earth will take time out of their day to reflect on the meaning of Christ's suffering and death. Here at TBN, we're blessed to welcome Chris Tomlin and Pastor Max Lucado and some talented worship artists as we invite viewers to join us in thanking Jesus for His incomparable gift of salvation."
"Good Friday Worldwide" is the made-for-pandemic broadcast version of Tomlin's popular Good Friday concert, typically held every spring at Bridgestone Arena. The concert, which has sold out every year since 2017, will return to live audiences on April 15, 2022. 
"Seeing different people with different resources come together to do this is so special," Tomlin told The Tennessean. "It'll be on TV with TBN and it'll be on K-LOVE and many, many different radio stations across the nation. One effort, on Good Friday, sharing this message. Sharing the hope and the love of God with people." 
Tomlin previously told CP that whether he's working on an album or leading a congregation in worship, his goal is the same: To present simple songs that encourage listeners to "lift their eyes to something greater than themselves."
"For me, it will always be worship music," he said. "I love writing, and when I sit down, worship music is just what comes out. I love making songs that give glory to God."
"Music has a way of connecting people to God," he added. "I'm always listening for what God is saying to me through His Word or through other people. Usually, something will pop out at me, and I'll run with it."
Amid COVID-19, We The Kingdom's Franni Cash offered the reminder that "God is in control," regardless of what the future holds. 
"He is here and He is doing something," she told CP. "Our hope is in the fact that Jesus is coming, and we're going get to be with Him one day. In the meantime, let's just trust Him and lean into that promise that He's given us."
"I love the Scripture that says that 'all the promises of God are yes and Amen,'" she continued. "We know that one day we'll see all those promises fulfilled."