Meagan Good Shares Godly Lesson About Disappointment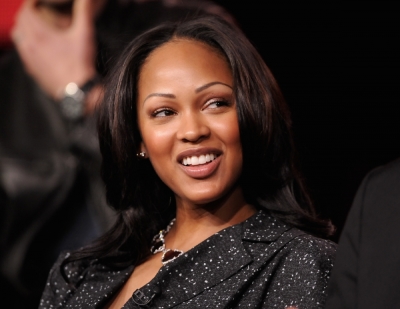 Meagan Good is speaking up about God's perfect plan in the midst of obstacles.
Good, the 33-year-old Christian actress married to Hollywood executive DeVon Franklin, recently came across a photograph of herself on Instagram where she was not smiling.
Remembering the moment from her past, the actress shared a lesson she learned during what seemed to be an emotional moment in time for her.
Good spoke about making an effort to make the best things happen in her life, but she became filled with disappointment instead.
"Sometimes people will disappoint you. ... And that's OK," Good wrote on Instagram. "... [Y]ou can't control that. ... But you can control the choosing of the quality of person you will be regardless of what others do."
She went on to speak about remembering God's plan in those moments of disappointment.
"But most of all, you have to remember God's plan is perfect despite any obstacles." she wrote. "And that even in disappointment, despite anything that has transpired, we are all Dads children. I choose to let hurtful things mature me in love, grace and forgiveness."
At the close of last year, Good shared a vow in front of countless fans.
"From here on out, that is my vow ... mistakes I'll make in between, but I better understand the goal and the destination. I will not allow myself to be used up so that I can be 'full' when God calls on me to be used," Good wrote. "#WeAreNoOnesSavior."
Good previously told Amsterdam news about loving to give back to others and being filled with joy because of God's blessings.
"My love for God makes everything possible," Good told the publication last year. "My life keeps getting fuller, and I love giving back. I'm filled with joy, the kind you can only get from knowing the Lord."